Historic Joge
Step back in time a hundred years with a visit to the little-known town of Joge.
You'd be forgiven for having never heard of Joge before, as this small town is far off the usual tourist path. Located in eastern Hiroshima Prefecture, Joge is known for its well-preserved examples of Meiji Period (1868-1912) and Taisho Era (1912-1926) architecture. Simply walking along the main street is like stepping back in time. It's a great chance to experience a corner of rural Japan without the crowds.

We can arrange the opportunity to meet and interact with Joge residents of all generations, in the form of a guided tour around the town and a demonstration by the local kendo martial arts club.
Make an Enquiry
For more information email us: [email protected] or call: + 44 117 244 3380
Important notice: We are pleased to be able to offer so many amazing experiences in Japan. However, we are sorry that we can only include these as a part of a full Japan holiday package which includes your accommodation and transport alongside the experiences presented in this section of the web site.

Interested in this Experience? It is included in this tour:
Discover the road less travelled

Are you looking for more depth of cultural insight, with experiences that take you away from the tourist trail? This tour gives you both, liberating you from the pressure of ticking off destinations or visiting "must-see" locations and steering you instead towards the road less travelled.
Take a sobering tour of Hiroshima's Peace Park with a volunteer from an NPO that provides support to A-bomb survivors.

Experience the old town Tokyo atmosphere in the Shitamachi district.

Get your holiday on the right track with a lesson in survival Japanese.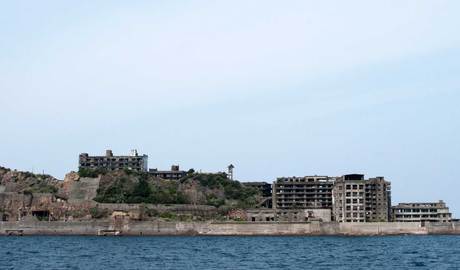 Take a boat trip to see the mysterious island of Gunkanjima - aka 'Battle Ship Island'.