Kumano Kodo pilgrimage trails
It's all about the journey: Take a walk along one of the Kumano Kodo's spiritual pilgrimage trails.
The Kumano Kodo is a network of ancient pathways criss-crossing the Kii Mountains at the southern tip of Wakayama Prefecture. For other a thousand years these trails have been used by pilgrims from across Japan as they made the arduous journey to pray at the sacred shrines in the heart of the Kumano Kodo region. The walk itself was an important part of the pilgrimage as people undertook religious rites of worship and purification rituals in the hot springs.
Today a walk through the Kumano Kodo is a fantastic way to experience rural Japan and connect with the country's spiritual heritage. Historically people from all levels of Japanese society from aristocrats, to samurai warriors, priests and commoners undertook pilgrimages to three shrines of the Kumano Kodo, and today you'll see people of all ages and nationalities reliving the ancestors' footsteps.
Make an Enquiry
For more information email us: [email protected] or call: 303 952 0379
Important notice: We are pleased to be able to offer so many amazing experiences in Japan. However, we are sorry that we can only include these as a part of a full Japan holiday package which includes your accommodation and transport alongside the experiences presented in this section of the web site.

Kumano Kodo pilgrimage trails
located in Yunomine Onsen
Read more >
Interested in this Experience? It is included in this tour:
A challenging five-night walking module introducing the ancient trails of the Kumano Kodo pilgrimage network.

A challenging five-night walking module introducing the ancient trails of the Kumano Kodo pilgrimage network. Difficult and rewarding walking courses take you through one of Japan's most beautiful rural areas, with stays at traditional Japanese inns included along the way.
Take a boat trip to see the mysterious island of Gunkanjima - aka 'Battle Ship Island'.

Get your holiday on the right track with a lesson in survival Japanese.

Take a sobering tour of Hiroshima's Peace Park with a volunteer from an NPO that provides support to A-bomb survivors.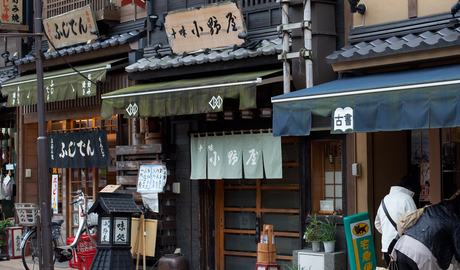 Experience the old town Tokyo atmosphere in the Shitamachi district.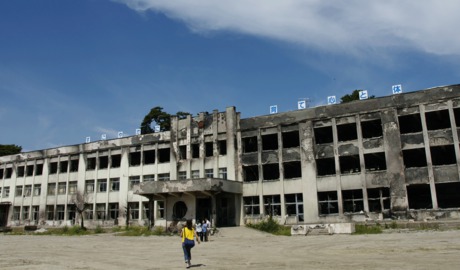 Explore the industrial city of Ishinomaki on the Tohoku coast to see how it's recovering following the 2011 tsunami.