"Lost stones of Iseki"
Could this be the remains of a long-lost civilisation? We'll let you decide!
Discovered in 1987, these strange rock formations - with clean, geometric lines and smooth, flat surfaces - lie on the ocean floor off the coast of Yonaguni Island. If the rocks are indeed man-made, not simply a result of erosion, they would pre-date the pyramids. Either way this site makes for a fascinating dive.
Make an Enquiry
For more information email us: [email protected] or call: + 44 117 244 3380
Important notice: We are pleased to be able to offer so many amazing experiences in Japan. However, we are sorry that we can only include these as a part of a full Japan holiday package which includes your accommodation and transport alongside the experiences presented in this section of the web site.

Interested in this Experience? It is included in this tour:
Enjoy a stay in Tokyo before jetting south to enjoy some of the very best dives that the subtropical Okinawan islands have to offer.

The Diving Subtropical Japan itinerary features the best dives available in Japan's southern Okinawan Islands, ranging from the beautiful corals of the Kerama Islands to the truly mystifying Iseki stones at Yonaguni.
Take a sobering tour of Hiroshima's Peace Park with a volunteer from an NPO that provides support to A-bomb survivors.

Take a boat trip to see the mysterious island of Gunkanjima - aka 'Battle Ship Island'.

Experience the old town Tokyo atmosphere in the Shitamachi district.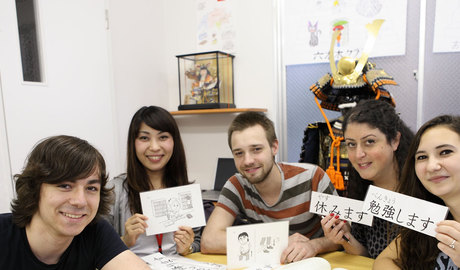 Get your holiday on the right track with a lesson in survival Japanese.