Hot spring ryokan stay
A must-do on any trip to Japan is to spend a night in a traditional Japanese inn complete with futon bedding, fabulous food and hot spring baths.
No trip to Japan would be complete without at least one night in a ryokan or traditional Japanese inn. Hakone National Park has a wide range of ryokan in all price bands and is the ideal place for this experience. At first staying in a ryokan may feel a little intimidating with unfamiliar rules of social etiquette, but thanks to the famous Japanese hospitality ryokan staff will soon make your feel at home.
At a ryokan you'll be staying in a Japanese style room with sliding fusuma doors, tatami mat flooring and sleeping on futon mattresses placed directly on to the floor (very thick and comfortable Japanese futon are too, we promise!). On arrival your room will look rather empty apart from a low table where your kimono wearing host may serve you green tea. Cotton yukata dressing gowns are provided for guests to wear around the ryokan and we recommend slipping into your robe on arrival, then heading down the corridor for a soak in a hot spring bath. Hakone is famous for its natural hot springs and many ryokan have outdoor onsen baths. Although some ryokan have private en-suite baths, most are communal although men and women bathe separately.
In Japan some of the best chefs work in ryokan and so dinner is included in your stay. (In fact there are very few restaurants open in Hakone in the evening as everyone eats at their ryokan.) At higher end ryokan dinner is served privately in your room, and will consist of around a dozen intricate dishes (so if you don't like something, there will be plenty you can eat!). When it's time for bed, ryokan staff will come and lay out your futon for you including thick duvets and extra blankets in winter. Oyasuminasai, sweet dreams!
Make an Enquiry
For more information email us: [email protected] or call: + 44 117 244 3380
Important notice: We are pleased to be able to offer so many amazing experiences in Japan. However, we are sorry that we can only include these as a part of a full Japan holiday package which includes your accommodation and transport alongside the experiences presented in this section of the web site.

Interested in this Experience? It is included in this tour:
This superior 9 night itinerary introduces the best of Japan's iconic sights - from the skyscrapers of Tokyo to the ancient temples of Kyoto.

The Golden Route traces the path of the ancient Tokaido Highway, starting with the skyscrapers of ultra-modern Tokyo, stopping at the hot spring town of Hakone and traversing the country to Japan's cultural heart at Kyoto.
Experience the old town Tokyo atmosphere in the Shitamachi district.

Take a sobering tour of Hiroshima's Peace Park with a volunteer from an NPO that provides support to A-bomb survivors.

Get your holiday on the right track with a lesson in survival Japanese.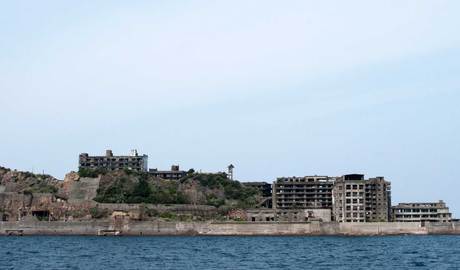 Take a boat trip to see the mysterious island of Gunkanjima - aka 'Battle Ship Island'.