The Shimanto River
Japan's most beautiful river tucked in a forgotten corner of Shikoku Island.
Running from the western Shikoku mountains into the Pacific Ocean in the south-west corner of the island, the Shimanto River remains un-dammed and is therefore said to be the last free-flowing river in Japan. Certainly, untainted by industry, the river flows through a beautiful, scenic corner of Japan little visited by Western tourists. 47 chinkabashi or low water crossings span the river at regular intervals. The bridges don't have guardrails to prevent them from being washed away in a flood.
Make an Enquiry
For more information email us: [email protected] or call: + 44 117 244 3380
Important notice: We are pleased to be able to offer so many amazing experiences in Japan. However, we are sorry that we can only include these as a part of a full Japan holiday package which includes your accommodation and transport alongside the experiences presented in this section of the web site.

Take a boat trip to see the mysterious island of Gunkanjima - aka 'Battle Ship Island'.

Take a sobering tour of Hiroshima's Peace Park with a volunteer from an NPO that provides support to A-bomb survivors.

Experience the old town Tokyo atmosphere in the Shitamachi district.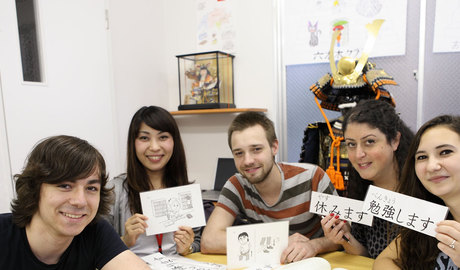 Get your holiday on the right track with a lesson in survival Japanese.