Beginners' Japanese lesson
Get your holiday on the right track with a lesson in survival Japanese.
Learning a little bit of Japanese can go a long way on your Japan trip to help win over the locals. Knowing even just the basic greetings can win you admiration all round! That's why we highly recommend getting your trip off on the right foot with a 50 minute lesson in survival Japanese for tourists.
The lesson will take place at a Tokyo language school just a few minutes' walk from Shinjuku Station. Your teacher will speak English as well as Japanese so you'll have no problem being understood. Lessons are private so you can focus on the topics you want; suggested themes include introducing yourself, making friends, ordering in restaurants, asking directions, shopping and emergencies.
Make an Enquiry
For more information email us: [email protected] or call: + 44 117 244 3380
Important notice: We are pleased to be able to offer so many amazing experiences in Japan. However, we are sorry that we can only include these as a part of a full Japan holiday package which includes your accommodation and transport alongside the experiences presented in this section of the web site.

Beginners' Japanese lesson
located in Tokyo
Read more >
Step back in time a hundred years with a visit to the little-known town of Joge.

Take a sobering tour of Hiroshima's Peace Park with a volunteer from an NPO that provides support to A-bomb survivors.

Take a boat trip to see the mysterious island of Gunkanjima - aka 'Battle Ship Island'.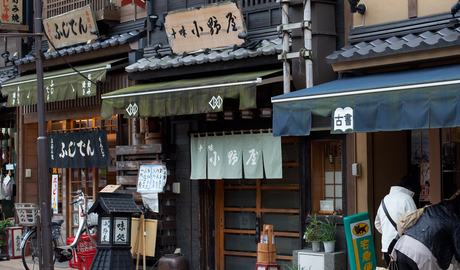 Experience the old town Tokyo atmosphere in the Shitamachi district.