Onioshidashi Volcanic Park
If you're into volcanoes, take a trip to the "expelled demons" of Mount Asama.
On the Romantic Road between Karuizawa and Kusatsu Onsen is Onioshidashi Park. The name literally translates as 'expelled demons' - a beautifully poetic description of this lunar landscape. After a huge eruption from Mount Asama in 1783 an enormous stream of magma solidified here creating the dusty rock-strewn lava you see today. At the centre of Onioshidashi is a Buddhist Shrine perched on the lava rocks, dedicated to the Goddess of Mercy Kannon.
Next door is the Asama Volcano Museum which explains the geography of volcanoes and houses exhibits on plant and animal life which thrives in the volcanic environment around Mount Asama. There's also a simulator where you can experience volcanic activity.
Make an Enquiry
For more information email us: [email protected] or call: + 44 117 244 3380
Important notice: We are pleased to be able to offer so many amazing experiences in Japan. However, we are sorry that we can only include these as a part of a full Japan holiday package which includes your accommodation and transport alongside the experiences presented in this section of the web site.

Onioshidashi Volcanic Park
located in Karuizawa
Read more >
Take a boat trip to see the mysterious island of Gunkanjima - aka 'Battle Ship Island'.

Experience the old town Tokyo atmosphere in the Shitamachi district.

Get your holiday on the right track with a lesson in survival Japanese.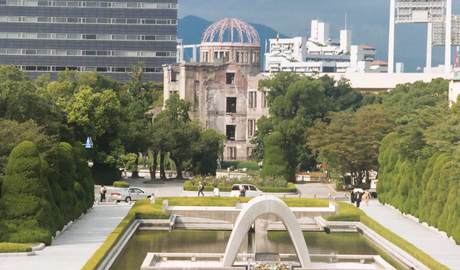 Take a sobering tour of Hiroshima's Peace Park with a volunteer from an NPO that provides support to A-bomb survivors.