Yakushima's giant cedar trees
The land before time: Yakushima Island is home to cedar trees over 7,000 years old.
The dense, thousand year old rainforests of Yakushima Island are home to a huge number of cedar trees including the oldest trees in Japan. Known as yakusugi (the yaku from Yakushima and sugi meaning cedar) some of the cedars are thought to be 7,000 years old.
Several of the ancient trees have their own affectionate names including the oldest tree, Jomonsugi, which dates back to the Jomon Period (13000 BC to 300 BC). Meotosugi is a pair of trees said to resemble a couple embracing, while Daiosugi is one of the largest trees on the island.
The cedar forests of Yakushima provided the inspiration for Miyazaki's Studio Ghibli animated film Princess Mononoke, a must-see before travelling to the island.
Footpaths and hiking trails lead to the cedar trees; some paths are quite gentle while other trails take 10 or more hours and are best for experienced hikers only. InsideJapan can arrange guided hikes with a local expert.
Make an Enquiry
For more information email us: [email protected] or call: 303 952 0379
Important notice: We are pleased to be able to offer so many amazing experiences in Japan. However, we are sorry that we can only include these as a part of a full Japan holiday package which includes your accommodation and transport alongside the experiences presented in this section of the web site.

Yakushima's giant cedar trees
located in Yakushima
Read more >
Interested in this Experience? It is included in this tour:
If you're an adventurous traveller who wants to discover a side of Japan rarely seen by outsiders, this itinerary could be the one for you.

Stand in the shade of a thousand-year-old Japanese cedar, visit a Bond villain's lair on an abandoned island and investigate a volcanic caldera lake on this spectacular exploration of Japan's rural south-western region.
Take a sobering tour of Hiroshima's Peace Park with a volunteer from an NPO that provides support to A-bomb survivors.

Get your holiday on the right track with a lesson in survival Japanese.

Take a boat trip to see the mysterious island of Gunkanjima - aka 'Battle Ship Island'.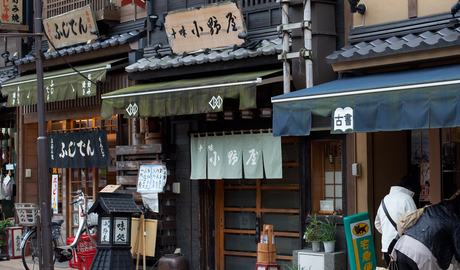 Experience the old town Tokyo atmosphere in the Shitamachi district.