Konpira-san
Climb the steps of Mount Zozu to reach beautiful Konpira-san Shrine, for fantastic views across Shikoku.
One of the most beautiful shrines on Shikoku Island, Konpira-san is a popular site of pilgrimage and well worth a few hours exploration. The shrine, which contains both Buddhist and Shinto structures, is dedicated to sailors and seafaring - a somewhat surprising fact considering its inland location!
Reaching Konpira-san is not for the faint-hearted; there are 1,368 stone steps to the main shrine building atop Mount Zozu! But the steps are consistently sized and there are many smaller temple buildings to visit on the way up, even if you don't make it to the top. Locals are always on hand selling drinks, snacks and souvenir trinkets, so take your time and be sure to take a rest break en route!
It's possible to hire a palanquin to be carried to the top, but you'll see even very elderly Japanese attempting the steps, displaying the classic ganbare (go for it!) attitude that the Japanese bring in spades. Those who make it all the way to the inner shrine at the top are rewarded for beautiful panoramas across rural Shikoku.
Make an Enquiry
For more information email us: [email protected] or call: + 44 117 244 3380
Important notice: We are pleased to be able to offer so many amazing experiences in Japan. However, we are sorry that we can only include these as a part of a full Japan holiday package which includes your accommodation and transport alongside the experiences presented in this section of the web site.

Interested in this Experience? It is included in this tour:
Explore the rural heartlands of Japan whilst helping to sustain unique aspects of Japanese culture and tradition on this classic two-week trip.

Our Secrets of Shikoku itinerary traverses the valleys and mountains of beautiful rural Shikoku, including time on the art island of Naoshima, as well as stays in historic Kyoto and super-modern Osaka.
Take a sobering tour of Hiroshima's Peace Park with a volunteer from an NPO that provides support to A-bomb survivors.

Take a boat trip to see the mysterious island of Gunkanjima - aka 'Battle Ship Island'.

Experience the old town Tokyo atmosphere in the Shitamachi district.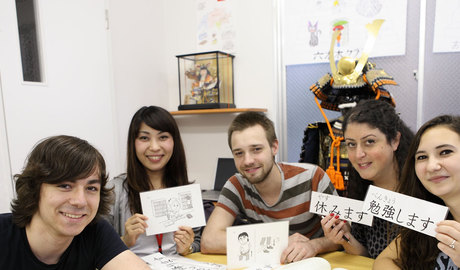 Get your holiday on the right track with a lesson in survival Japanese.