Ryokan dinner
There's no such thing as a dinner menu in a ryokan; instead prepare yourself for a banquet of beautifully presented, regional & seasonal specialities.
Along with hot spring baths, the highlight of a stay at any ryokan (traditional Japanese inn) is a kaiseki style dinner. Reflecting Japanese haute-cuisine, this is usually a multi-course affair including a dozen or so tiny dishes of locally-sourced ingredients in a seasonal menu. In Takayama your ryokan dinner is sure to include the regional speciality, Hida beef.
Inevitably, a ryokan dinner is a large meal so it's ok if you don't eat everything. Rice is often served towards the end of the meal - if you have any room left! The advantage to having many individual dishes is that if you don't like one thing, there will be plenty else you can enjoy. Dinner menus and ingredients are often prepared well in advance so please be sure to notify us of any dietary requirements before your holiday begins.
Dinner is may be served privately in your ryokan room on in a communal dining room - depending on whether you're part of a group tour or an independent trip. The mealtime is agreed on check-in, usually between 6 or 7pm. Cotton kimono robes known as yukata are provided at the ryokan which most guests wear during dinner.
Make an Enquiry
For more information email us: [email protected] or call: 303 952 0379
Important notice: We are pleased to be able to offer so many amazing experiences in Japan. However, we are sorry that we can only include these as a part of a full Japan holiday package which includes your accommodation and transport alongside the experiences presented in this section of the web site.

Interested in this Experience? It is included in this tour:
A classic 13-night itinerary that promises a mouthwatering introduction to Japanese cuisine, from sushi to soba and everything in between.

This 13-night trip will give you a whistle-stop tour of all the best food and culture hotspots across Japan. From the buzz and bustle of Tokyo and Osaka, to rural mountain towns, to historical Kyoto and the serenity of Mount Koya – this trip is a cultural and culinary journey.
Transform your photography skills on this very special tour of Osaka by night

Take a boat trip to see the mysterious island of Gunkanjima - aka 'Battle Ship Island'.

Get your holiday on the right track with a lesson in survival Japanese.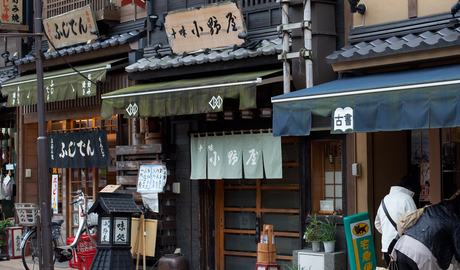 Experience the old town Tokyo atmosphere in the Shitamachi district.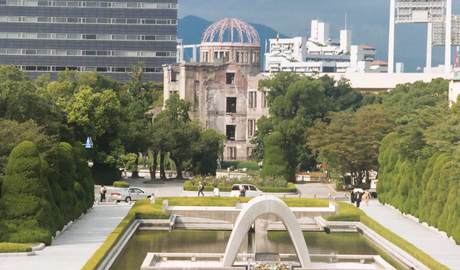 Take a sobering tour of Hiroshima's Peace Park with a volunteer from an NPO that provides support to A-bomb survivors.