Optional day trip to Nara
Nara is much smaller and more relaxed than Kyoto with a sprawling deer park - lots of fun if your kids need to run around and let off some steam.
Just 40 minutes by train, Nara is an easy optional day trip from Kyoto. It's home to a number of UNESCO World Heritage sites including the great Buddha of Todai-ji Temple. Behind the Buddha statue is a pillar with a small hole at the bottom. It's said to be the same size as the Buddha's nostril, and if you can squeeze your body through the hole apparently you'll achieve enlightenment in your next life!
Outside, roaming amid the temple park are hundreds of sacred deer. Always on a look out for a bite to eat, the inquisitive deer are fun to feed; street food vendors even sell deer biscuits.
Make an Enquiry
For more information email us: [email protected] or call: + 44 117 244 3380
Important notice: We are pleased to be able to offer so many amazing experiences in Japan. However, we are sorry that we can only include these as a part of a full Japan holiday package which includes your accommodation and transport alongside the experiences presented in this section of the web site.

Interested in this Experience? It is included in this tour:
Enjoy an easy-breezy trip to Japan on this two-centre family holiday.

We know that the key to a good family holiday is to keep things simple. This trip is an easy two-centre jaunt to Japan's best-loved cities: Tokyo and Kyoto. With five nights in each you'll have plenty of time to explore, taking things as fast-paced or as relaxed as your family desires.
Take a boat trip to see the mysterious island of Gunkanjima - aka 'Battle Ship Island'.

Take a sobering tour of Hiroshima's Peace Park with a volunteer from an NPO that provides support to A-bomb survivors.

Experience the old town Tokyo atmosphere in the Shitamachi district.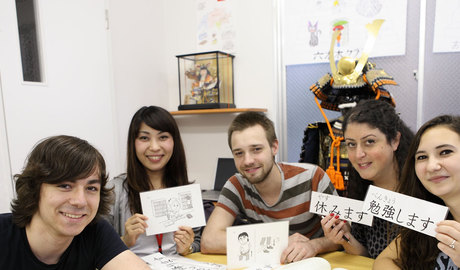 Get your holiday on the right track with a lesson in survival Japanese.