Tokyo Mystery Game!
Solve the clues in our Mystery Game to discover some of Tokyo's best kept secrets.
Tokyo is the world's largest city, so it should come as no surprise that even the locals haven't seen all of this megalopolis. Whether you've ticked off Tokyo's classic sites or not - the Skytree, Asakusa's Sensoji Temple, Meiji Shrine, Harajuku - perhaps you'd like to delve a bit deeper and uncover a side of Tokyo that visitors rarely see.
That's where our Tokyo Mystery Game comes in! A type of scavenger hunt, wherein players solve riddles and gather clues to progress on foot, train or bus to must-see destinations they would otherwise likely miss. To preserve the mystery, descriptions of each destination are omitted, but if you are successful, you are sure to discover some new favourite places in this fantastic city.
When to go: You can play the Tokyo Mystery Game on any day of the year - we'll simply include the instructions and clues in your InsideJapan Tours Info-Pack. We think the clues can be unscrambled by anyone 12 years old or over.
Make an Enquiry
For more information email us: [email protected] or call: + 44 117 244 3380
Important notice: We are pleased to be able to offer so many amazing experiences in Japan. However, we are sorry that we can only include these as a part of a full Japan holiday package which includes your accommodation and transport alongside the experiences presented in this section of the web site.

Interested in this Experience? It is included in this tour:
Travelling by yourself to Japan? Look no further than our Japan Solo itinerary to take all the guesswork and stress out of your holiday planning.

While any of our Self-Guided Adventures can be undertaken by yourself, this trip has been specially designed with solo travellers in mind. We've balanced time for solo discovery with numerous chances to meet fellow travellers and interact with the Japanese in hands-on cultural activities.
Get your holiday on the right track with a lesson in survival Japanese.

Take a sobering tour of Hiroshima's Peace Park with a volunteer from an NPO that provides support to A-bomb survivors.

Experience the old town Tokyo atmosphere in the Shitamachi district.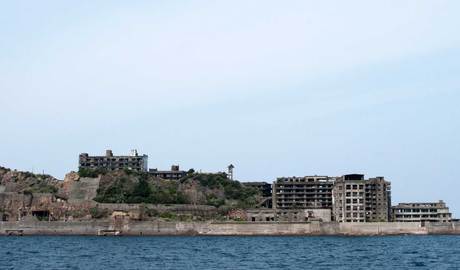 Take a boat trip to see the mysterious island of Gunkanjima - aka 'Battle Ship Island'.