Irohazaka
The 48 hairpin turns of Irohazaka is Japan's ultimate drive.
If you fancy a motoring challenge, you must try Irohazaka - a pair of staggeringly scenic roads each with 48 hairpin bends. Built in 1954 and 1965 the roads connect the UNESCO temples of Nikko with the higher plateau of Lake Chuzenji and Nikko National Park. One road is for upwards traffic, while the other is for vehicles travelling back down.
The number of bends, 48, also corresponds with the number of syllables in Japanese - and the name i-ro-ha refers to the first three sounds in the old Japanese alphabet system while zaka means slope.
The road is particularly beautiful from late October to early November when the autumn colours appear. This does make it an extremely popular drive at this time of year and there can be long traffic queues so InsideJapan's top tip is to avoid national holidays and weekends in October and November, and to set off as early as possible in the morning.
Make an Enquiry
For more information email us: [email protected] or call: 303 952 0379
Important notice: We are pleased to be able to offer so many amazing experiences in Japan. However, we are sorry that we can only include these as a part of a full Japan holiday package which includes your accommodation and transport alongside the experiences presented in this section of the web site.

Interested in this Experience? It is included in this tour:
Extend your stay in Japan with our five-night Tohoku add-on and experience one of Japan's least-explored regions.

Don't go home too soon! Step back into Japan's feudal past as you discover the wonderful, oft-overlooked Tohoku region. This self-guided add-on makes the perfect extension to any of our Small Group Tours.
Take a trip down the Hozu River in Kyoto's stunning Arashiyama district.

Move over Orient Express - this luxury sleepr train combines beautiful, wood-clad carriages, luxurious cabins and French-Japanese fusion cuisine.

Like hailing a yellow cab in NYC or hanging on for dear life in the back of a Thai tuk tuk, taking a taxi in Japan is a memorable travel experience.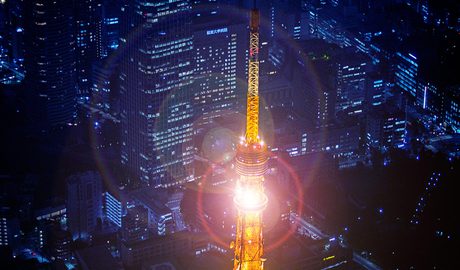 There is no better way to appreciate the vastness of Tokyo than by helicopter.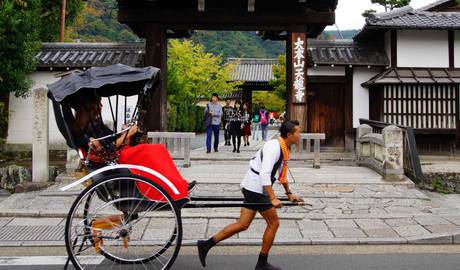 There is no better way to see Kyoto's Arashiyama district than from the seat of a jinrikusha rickshaw.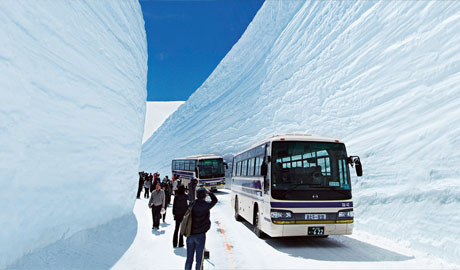 Enjoy stunning vistas while traversing the Japanese Alps via a series of trains, cable cars, trolley buses, ropeways, tunnels and hiking routes.