Hozugawa boat ride
Take a trip down the Hozu River in Kyoto's stunning Arashiyama district.
The scenery of the Hozu River is spectacular, particularly in mid November when the autumn colours are at their peak. The ride itself is spectacular and in mid November the autumn colours should be at their absolute peak. The river twists and turns down a steep sided valley, white water cascading over the rocks in the shallower parts as the wooden boat is rowed, punted and steered down stream by your three boatmen. The guys work hard for their pay - at times it is exhausting just watching them!

There is all manner of wildlife to spot along the way including black eyed hawks, deer, monkeys, heron and cormorants. The ride time is usually around 80 minutes but this does vary depending on the flow of the river - if there has been heavy rainfall in the preceding couple of days then you will cover the distance quite a bit faster.

Make an Enquiry
For more information email us: [email protected] or call: + 44 117 244 3380
Important notice: We are pleased to be able to offer so many amazing experiences in Japan. However, we are sorry that we can only include these as a part of a full Japan holiday package which includes your accommodation and transport alongside the experiences presented in this section of the web site.

Interested in this Experience? It is included in this tour:
As stunning as spring — just in a different colour scheme. Autumn Elegance combines cities and countryside at a gorgeous time of year.

Cherry blossom may hog the headlines, but the vivid colours of autumn are arguably an even more attractive backdrop to this classic tour of Japan. Autumn Elegance makes the most of the charms of fall as it whisks you from mega-cities to alpine craft towns, mountain hot spring resorts and beyond.
Move over Orient Express - this luxury sleepr train combines beautiful, wood-clad carriages, luxurious cabins and French-Japanese fusion cuisine.

Enjoy stunning vistas while traversing the Japanese Alps via a series of trains, cable cars, trolley buses, ropeways, tunnels and hiking routes.

If James Bond can fly over the volcanic peaks of Kyushu in a helicopter, why shouldn't you?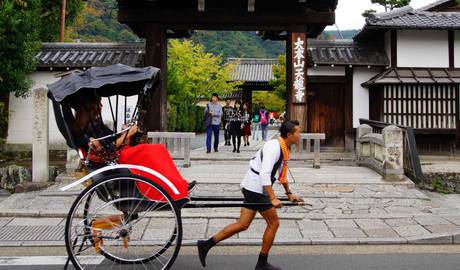 There is no better way to see Kyoto's Arashiyama district than from the seat of a jinrikusha rickshaw.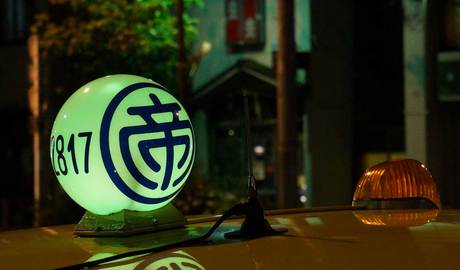 Like hailing a yellow cab in NYC or hanging on for dear life in the back of a Thai tuk tuk, taking a taxi in Japan is a memorable travel experience.