Taxis
Like hailing a yellow cab in NYC or hanging on for dear life in the back of a Thai tuk tuk, taking a taxi in Japan is a memorable travel experience.
As you approach a Japanese taxi one of the rear doors will magically swing open with no assistance to reveal a spotless interior adorned with white lace head rests and seat covers. Being consummate professionals, the drivers are usually dressed in a suit and tie and often wear white driving gloves to finish the whole look off. After determining your destination the door will gently swing closed behind you and away you go.

As with all forms of transport in Japan, you are pretty much guaranteed a smooth journey and, unlike most other countries in the world, there is no chance of being taken for a ride (pun definitely intended) as journeys are always priced on the meter. As if that wasn't good enough, tipping is unheard of. At your destination the door will open by itself once more but try not to get used to this VIP treatment as forgetting to close the door behind you back home is not a good habit to fall into.
Make an Enquiry
For more information email us: [email protected] or call: + 44 117 244 3380
Important notice: We are pleased to be able to offer so many amazing experiences in Japan. However, we are sorry that we can only include these as a part of a full Japan holiday package which includes your accommodation and transport alongside the experiences presented in this section of the web site.

Taxis
Available throughout Japan
If James Bond can fly over the volcanic peaks of Kyushu in a helicopter, why shouldn't you?

Take a trip down the Hozu River in Kyoto's stunning Arashiyama district.

There is no better way to see Kyoto's Arashiyama district than from the seat of a jinrikusha rickshaw.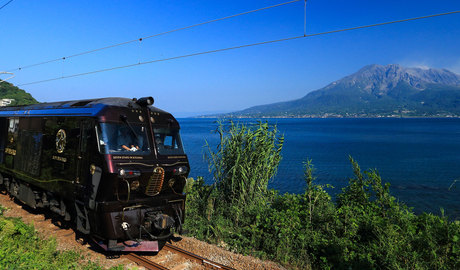 Move over Orient Express - this luxury sleepr train combines beautiful, wood-clad carriages, luxurious cabins and French-Japanese fusion cuisine.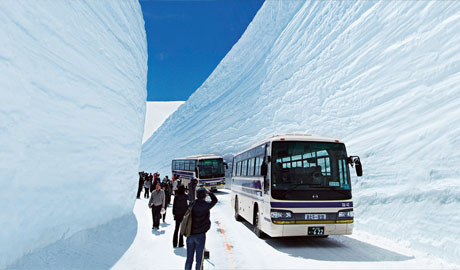 Enjoy stunning vistas while traversing the Japanese Alps via a series of trains, cable cars, trolley buses, ropeways, tunnels and hiking routes.