Taraibune tub boats
Take a barrel boat ride steered by a local lady from Sado Island.
Women from Ogi, a port town on Sado Island's south coast, historically paddled wooden tub-shaped boats around the cliffs to collect seaweed and shellfish to put on the table. Although few of these barrel boats or taraibune are made today, it's still possible to take a ride out into the waters around Ogi Port. A local fisherwoman in traditional dress including a curved straw hat will paddle your boat; standing upright she draws the paddle in a figure of eight balancing careful so that the boat moves forward. You can give it a try yourself, but controlling these boats is not as easy as it looks!
Make an Enquiry
For more information email us: [email protected] or call: + 44 117 244 3380
Important notice: We are pleased to be able to offer so many amazing experiences in Japan. However, we are sorry that we can only include these as a part of a full Japan holiday package which includes your accommodation and transport alongside the experiences presented in this section of the web site.

Enjoy stunning vistas while traversing the Japanese Alps via a series of trains, cable cars, trolley buses, ropeways, tunnels and hiking routes.

Like hailing a yellow cab in NYC or hanging on for dear life in the back of a Thai tuk tuk, taking a taxi in Japan is a memorable travel experience.

Take a trip down the Hozu River in Kyoto's stunning Arashiyama district.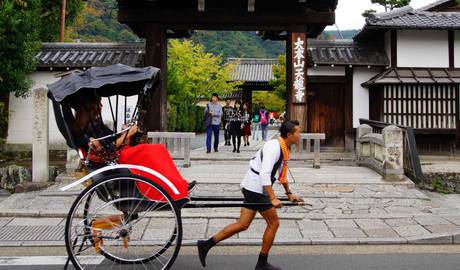 There is no better way to see Kyoto's Arashiyama district than from the seat of a jinrikusha rickshaw.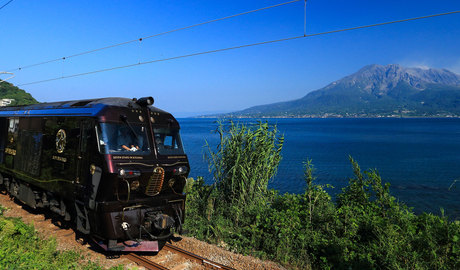 Move over Orient Express - this luxury sleepr train combines beautiful, wood-clad carriages, luxurious cabins and French-Japanese fusion cuisine.