Steam locomotives
First introduced into Japan in 1872, it's hard to visualise how steam trains eventually transmorphed over time into the bullet train.
Although super modern trains such as the bullet train have their advantages, they fail to provide the same romance as steam locomotives. There is something extremely warming about the billowing smoke, the unmistakable steam whistle, lavish interiors of a bygone age and the comforting rhythm of wheels rolling along the track. Travelling by steam train is the perfect escape from the pressures and fast pace of modern life and another way to experience the endless list of juxtapositions Japan creates between tradition and modernity.

There are currently nine lines with steam operations in Japan which include the SL Yamaguchi-go through the rural countryside between Yamaguchi and Tsuwano and the SL Asoboy which operates between Kumamoto and Miyaji near volcanic Mount Aso in Kyushu. InsideJapan are more than happy to include a steam train journey to your package should you wish.
When to go: Please be aware that steam train journeys are only available at weekends.
Make an Enquiry
For more information email us: [email protected] or call: + 44 117 244 3380
Important notice: We are pleased to be able to offer so many amazing experiences in Japan. However, we are sorry that we can only include these as a part of a full Japan holiday package which includes your accommodation and transport alongside the experiences presented in this section of the web site.

Steam locomotives
Available throughout Japan
There is no better way to see Kyoto's Arashiyama district than from the seat of a jinrikusha rickshaw.

Enjoy stunning vistas while traversing the Japanese Alps via a series of trains, cable cars, trolley buses, ropeways, tunnels and hiking routes.

Like hailing a yellow cab in NYC or hanging on for dear life in the back of a Thai tuk tuk, taking a taxi in Japan is a memorable travel experience.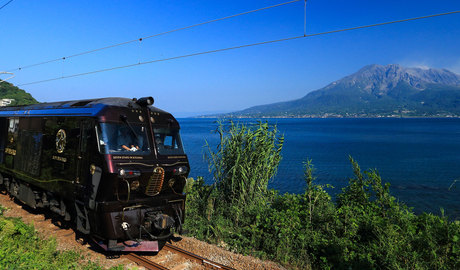 Move over Orient Express - this luxury sleepr train combines beautiful, wood-clad carriages, luxurious cabins and French-Japanese fusion cuisine.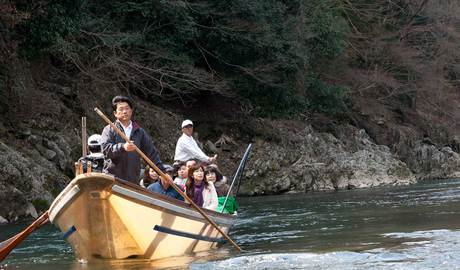 Take a trip down the Hozu River in Kyoto's stunning Arashiyama district.