Ishigaki Segway tour
An unconventional way to take in the beautiful scenery of this sub tropical island.
A guided Segway tour on Ishigaki is definitely more fun than walking and more eco-friendly than driving.

If you can tear yourself away from Ishigaki's beaches, InsideJapan recommend a 90 minute guided Segway tour through Banna Park. En-route you'll take in an observation deck for views across the island, and pass through forest paths and a nature reserve with a diverse abundance of butterflies and flowers. The tour is conducted by a Segway instructor and includes a 30 minute training session if you haven't riden a Segway before. After that you'll be off and away!
Make an Enquiry
For more information email us: [email protected] or call: + 44 117 244 3380
Important notice: We are pleased to be able to offer so many amazing experiences in Japan. However, we are sorry that we can only include these as a part of a full Japan holiday package which includes your accommodation and transport alongside the experiences presented in this section of the web site.

Move over Orient Express - this luxury sleepr train combines beautiful, wood-clad carriages, luxurious cabins and French-Japanese fusion cuisine.

Take a trip down the Hozu River in Kyoto's stunning Arashiyama district.

Like hailing a yellow cab in NYC or hanging on for dear life in the back of a Thai tuk tuk, taking a taxi in Japan is a memorable travel experience.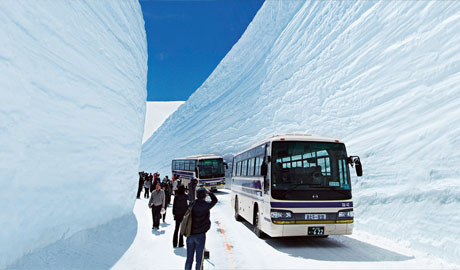 Enjoy stunning vistas while traversing the Japanese Alps via a series of trains, cable cars, trolley buses, ropeways, tunnels and hiking routes.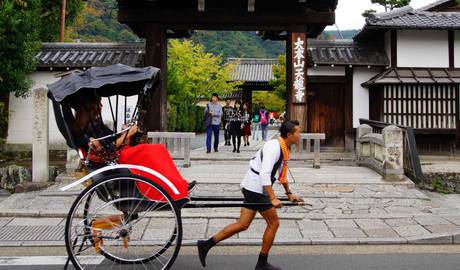 There is no better way to see Kyoto's Arashiyama district than from the seat of a jinrikusha rickshaw.