Kyushu Seven Stars
Move over Orient Express - this luxury sleepr train combines beautiful, wood-clad carriages, luxurious cabins and French-Japanese fusion cuisine.
The Kyushu Seven Stars train journey is a celebration of Kyushu Island - known for its dramatic volcanoes, bubbling hot springs, balmy climate and delicious ramen noodles. Each cabin-suite features individually designed features, there are expansive windows from which to watch the Kyushu countryside pass by, and the golden Seven Stars logo subtly incorporated into every aspect of design - from the coffee cups at breakfast to the screws in the walls.
The three night four day train journey starts and finishes in Fukuoka, taking in the mountains of Yufuin, Kagoshima City beneath the smoking crater of Sakurajima volcano and the fabulous scenery of the Aso caldera. The first and third nights are spent aboard the train, while on night two you'll transfer to a gorgeous traditional ryokan in Kirishima National Park.
Make an Enquiry
For more information email us: [email protected] or call: + 44 117 244 3380
Important notice: We are pleased to be able to offer so many amazing experiences in Japan. However, we are sorry that we can only include these as a part of a full Japan holiday package which includes your accommodation and transport alongside the experiences presented in this section of the web site.

If James Bond can fly over the volcanic peaks of Kyushu in a helicopter, why shouldn't you?

Take a trip down the Hozu River in Kyoto's stunning Arashiyama district.

Enjoy stunning vistas while traversing the Japanese Alps via a series of trains, cable cars, trolley buses, ropeways, tunnels and hiking routes.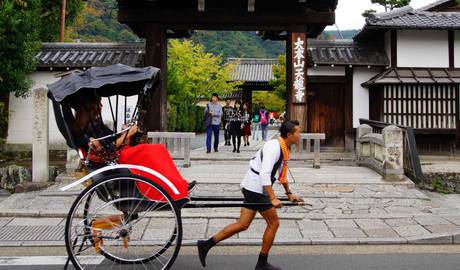 There is no better way to see Kyoto's Arashiyama district than from the seat of a jinrikusha rickshaw.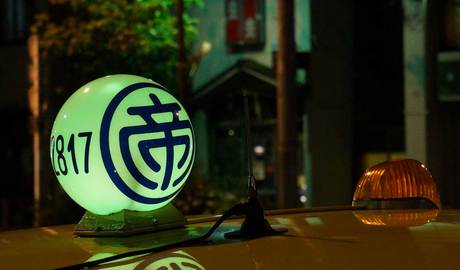 Like hailing a yellow cab in NYC or hanging on for dear life in the back of a Thai tuk tuk, taking a taxi in Japan is a memorable travel experience.