Toyota Oiden festival
A fabulous summer extravaganza with dancing, drinking, fantastic street food and one of the world's largest firework displays.
Located at the end of the Nagoya meitestu subway line, Toyota City enjoys a surprising degree of anonymity given that it is home to one of the world's largest manufacturers of automobiles and Japan's most successful company - the Toyota Motor Corporation. Toyota is an unremarkable city, not unlike many others in Japan with its sprawling suburban areas, glut of convenience stores, usual collection of izakaya and family restaurants. However, for one weekend in the middle of summer, the centre of Toyota is transformed for a weekend of festivities known as the Oiden Matsuri.

Oiden is a word from the old Mikawa dialect of the region meaning "Come on!" and the oiden cry of "Oiden mirin, odoro mai" means "Come on here, Let's dance together!" and this is what oiden is all about. Hundreds of teams of dancers gathe rin the centre of the city and follow a course around the town, all dancing the oiden dance and singing the oiden song in a carnival of brightly coloured costumes. The official oiden styles are traditional and disco but to the untrained eye there seems to be a lot of cross over.

The festival concludes on Sunday evening with one of the world's largest regular firework displays. More than 10,000 fireworks are let off in a display lasting nearly two hours. A fabulous way to end a wonderful weekend of dance and fun.
When to go: You can attend the Oiden Matsuri on the last weekend of July. Sadly the event is no longer three days but has been limited to two - Saturday and Sunday.
Make an Enquiry
For more information email us: [email protected] or call: + 44 117 244 3380
Important notice: We are pleased to be able to offer so many amazing experiences in Japan. However, we are sorry that we can only include these as a part of a full Japan holiday package which includes your accommodation and transport alongside the experiences presented in this section of the web site.

Gigantic illuminated floats take to the streets of Aomori every August.

A stately procession of Kyotoites and animals re-enacts the delivery of the Emperor's message to two of Kyoto's most important shrines.

Takayama comes alive in mid-April and mid-October for their annual festivals.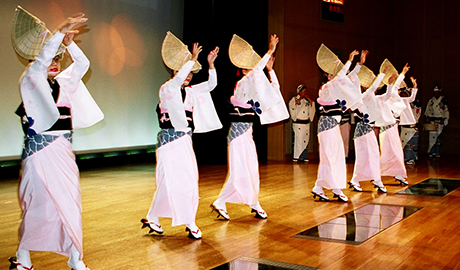 Head to Tokushima for the most famous and boisterous of Shikoku's summer dance festivals.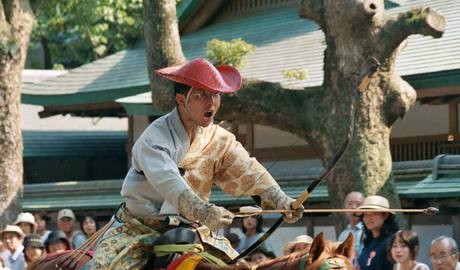 Witness the incredible martial art of horseback archery as the spirit of the samurai lives on.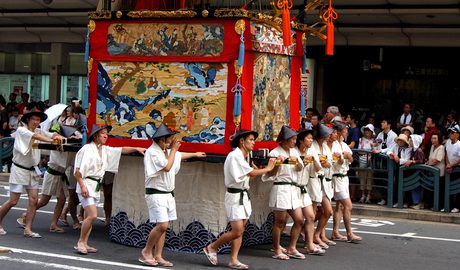 The most famous of all Japan's festivals, the Gion Matsuri dates back to 898.