Hollyhock festival
A stately procession of Kyotoites and animals re-enacts the delivery of the Emperor's message to two of Kyoto's most important shrines.
In mid-May Kyoto's beloved Aoi Matsuri (hollyhock festival) comes to life. This is the annual festival of Shimogamo and Kamigamo Shrines. Dating back more than 1,000 years, the highlight of the festival is a 700 metre long parade representing the delivery of the Emperor's message to the two shrines. Over 500 Kyotoites take part in the parade wearing traditional Japanese costumes and accompanied by cows and horses all decorated with the hollyhock motif, the city's emblem. The procession leaves the Imperial Palace (where the Emperor used to live until 1869) at 10:30, stopping at Shimogamo Shrine and eventually reaching Kamigamo Shrine at 15:30 where dance performances and horse races take place.

Thousands of people line the streets to watch this, one of Kyoto's top three festivals, so go early to get a good road side spot! Alternatively InsideJapan can arrange reserved seats for you along the procession route so you won't have to fight the crowds for a good view.
When to go: The hollyhock festival takes place on 15th May.

Make an Enquiry
For more information email us: [email protected] or call: + 44 117 244 3380
Important notice: We are pleased to be able to offer so many amazing experiences in Japan. However, we are sorry that we can only include these as a part of a full Japan holiday package which includes your accommodation and transport alongside the experiences presented in this section of the web site.

The Japanese have their own unique take on Christmas.

The most famous of all Japan's festivals, the Gion Matsuri dates back to 898.

Head to Tokushima for the most famous and boisterous of Shikoku's summer dance festivals.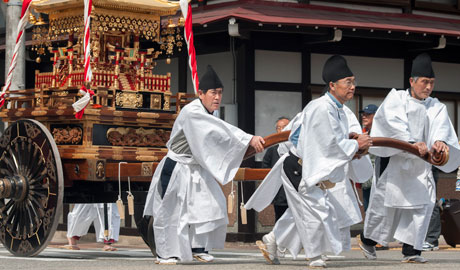 Takayama comes alive in mid-April and mid-October for their annual festivals.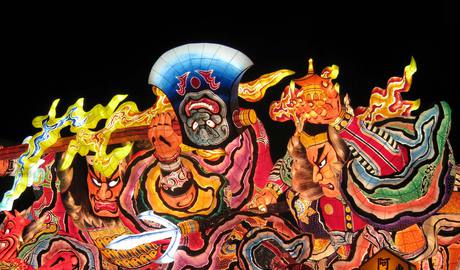 Gigantic illuminated floats take to the streets of Aomori every August.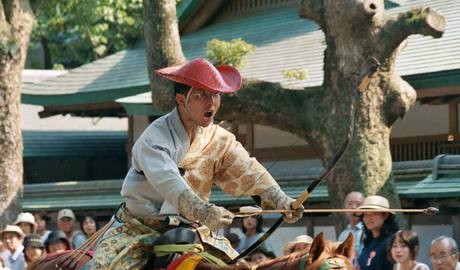 Witness the incredible martial art of horseback archery as the spirit of the samurai lives on.