Sumida River fireworks
Japan's most historic fireworks display illuminates the Sumida River in Tokyo.
The Sumida River festival is the oldest and one of the most impressive hanabi (fireworks) displays in Japan. After the great famine of 1732, the Shogun decided to hold a water ceremony on the Sumida river to pray for the victim's souls. Restaurants located along the river were invited to set off fireworks.
Nowadays, rival pyrotechnic gangs compete to set off the loudest, brightest and most impressive fireworks. The surrounding streets are closed to traffic, and full of street vendors selling cold drinks and tasty snack foods.
The festival attracts around 1,000,000 people annually, and many of spectators come dressed in their yukata (summer kimono).
When to go:
This annual festival is held on the last Saturday of July between 7:00 and 8:30pm.
Read more >
Make an Enquiry
For more information email us: [email protected] or call: + 44 117 244 3380
Important notice: We are pleased to be able to offer so many amazing experiences in Japan. However, we are sorry that we can only include these as a part of a full Japan holiday package which includes your accommodation and transport alongside the experiences presented in this section of the web site.

Gigantic illuminated floats take to the streets of Aomori every August.

Takayama comes alive in mid-April and mid-October for their annual festivals.

Head to Tokushima for the most famous and boisterous of Shikoku's summer dance festivals.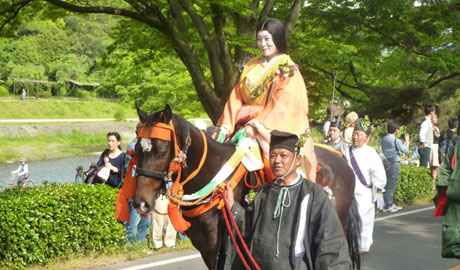 A stately procession of Kyotoites and animals re-enacts the delivery of the Emperor's message to two of Kyoto's most important shrines.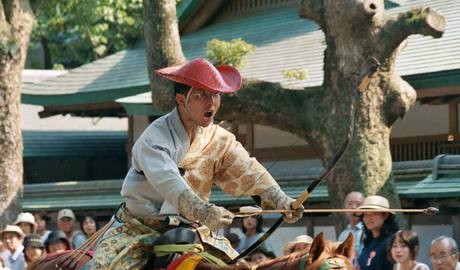 Witness the incredible martial art of horseback archery as the spirit of the samurai lives on.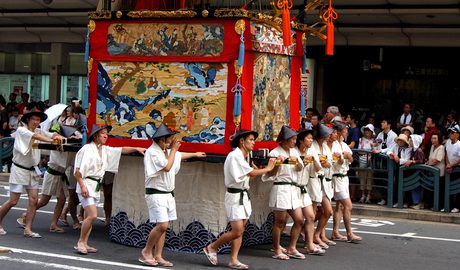 The most famous of all Japan's festivals, the Gion Matsuri dates back to 898.