New Year
See in the New Year Japanese-style, by visiting a temple to see the sunrise on January 1st.
Oshogatsu or New Year is the biggest celebration in the Japanese calendar; a time of spirituality, family and auspicious new beginnings. The year is best begun with a visit to a shrine or temple as the clock strikes midnight on January 1st. Huge bells are rung as the Japanese line up to make the all-important first prayer of the year; a pilgrimage that is known as hatsumode. Tokyo's Meiji Shrine is a very popular spot for hatsumode, while in Kyoto thousands of people flock to Yasaka Shrine or climb the tunnels of red shrine gates of Fushimi Inari. January 1st is the most important day; a day that will forecast the year to come so must be spent with calm, peace and tranquillity - no hangovers for the Japanese!

Lots of traditions surround the New Year celebrations including sending New Year's cards and enjoying special dishes like mochi rice cakes and toshikoshi soba noodles which symbolise longevity. Shrine and temple visits continue until January 3rd and many businesses and restaurants are closed at this time. This can make it a little difficult for tourists, but won't cause too many problems in the big cities. Hotels do get booked up early for New Year as the Japanese love to travel their own country, so if you want to visit Japan at this time of year, be sure to plan well in advance.
When to go: The Japanese celebrate the New Year at the same time as in the West, and 1st to 3rd January are usually national holidays.

Make an Enquiry
For more information email us: [email protected] or call: + 44 117 244 3380
Important notice: We are pleased to be able to offer so many amazing experiences in Japan. However, we are sorry that we can only include these as a part of a full Japan holiday package which includes your accommodation and transport alongside the experiences presented in this section of the web site.

New Year
Available throughout Japan
Head to Tokushima for the most famous and boisterous of Shikoku's summer dance festivals.

Witness the incredible martial art of horseback archery as the spirit of the samurai lives on.

Takayama comes alive in mid-April and mid-October for their annual festivals.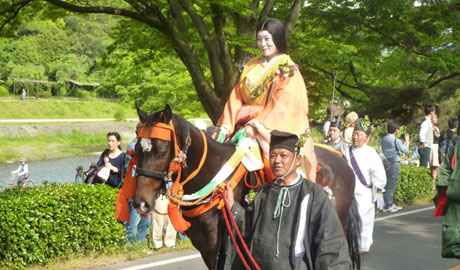 A stately procession of Kyotoites and animals re-enacts the delivery of the Emperor's message to two of Kyoto's most important shrines.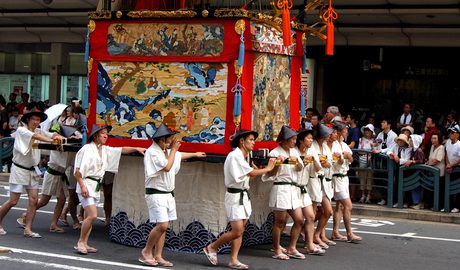 The most famous of all Japan's festivals, the Gion Matsuri dates back to 898.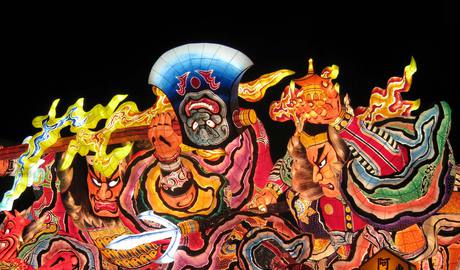 Gigantic illuminated floats take to the streets of Aomori every August.