Mount Fuji climb (from Hakone)
Watch the sun rise from the top summit of Japan's highest peak: Mount Fuji.
Mount Fuji, Japan's highest and most sacred mountain and an area of pilgrimage for thousands of people every July and August. It is definitely a long, hard slog to the top where it can be extremely cold. Hikers have been known to get altitude sickness at the top, so a Fuji climb should not be taken lightly. However reaching the summit in time for the sunrise is a truly memorable experience.
From Hakone, the easiest ascent to the top is via the Subashiri path. This is one of the less heavily climbed of the four routes available but is the best in our opinion. The ascent starts from the Subashiri 5th Station at just under 2000 metres up. The first 90 minutes or so take you through the mountain vegetation which is a pleasant way to set out. Once you are above the plant line it is just dusty volcanic rock all the way so enjoy it while you can!
Typically, InsideJapan will book two nights' accommodation for you in Hakone National Park, the first night for sleep and then you can attempt the climb on the second night leaving unnecessary luggage at the ryokan. This way you'll also not be homeless for a night should bad weather prevent the climb. InsideJapan can arrange guided Fuji climbs on a private or group basis, or provide information if you'd prefer to climb independently.
When to go: The official climbing season is July and August only. It is possible to climb outside of this season but unless you are a highly experienced hiker we do not recommend this.
Make an Enquiry
For more information email us: [email protected] or call: + 44 117 244 3380
Important notice: We are pleased to be able to offer so many amazing experiences in Japan. However, we are sorry that we can only include these as a part of a full Japan holiday package which includes your accommodation and transport alongside the experiences presented in this section of the web site.

Mount Fuji climb (from Hakone)
located in Hakone
Read more >
Keep your eyes peeled for tengu goblins on a half day mountain hike near Kyoto

It's all about the journey: Take a walk along one of the Kumano Kodo's spiritual pilgrimage trails.

Take part in an aikido class in Osaka.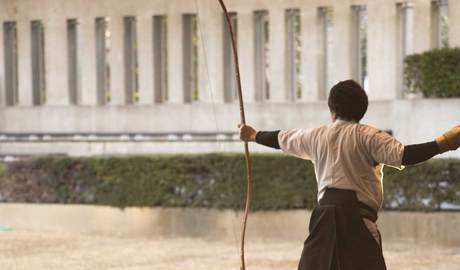 Try your hand at Japanese archery in Kyoto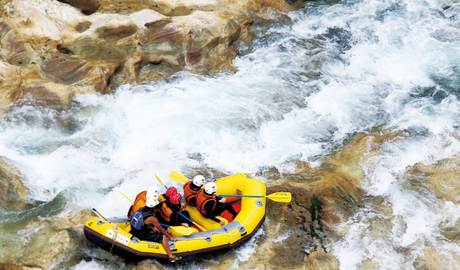 For Japan's best white water experience, head to the Tone River in Minakami.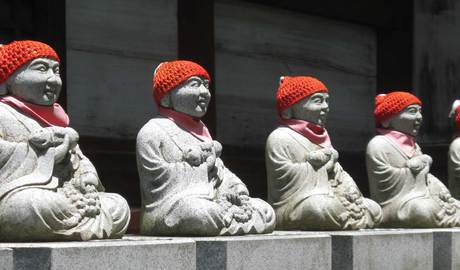 If you've had enough of the big city, escape Tokyo for a day of hiking on Mount Takao.