The Nakasendo Way
Take the ancient samurai pathway through the Kiso Valley, passing picturesque farmhouses and tea fields.
The best way to appreciate the Kiso Valley is to explore the region on foot, just as the samurai would have done. The villages of Tsumago and Magome sit on the Nakasendo Way, an ancient samurai pathway that traverses the lower Japanese Alps linking Kyoto and Matsumoto. Today the 3 hour walk between the two villages is well worth it for scenes of rural life, farmhouses and tea fields. The path is signposted in Japanese and English and is fairly gentle in terms of elevation.
Like the Cotswolds in England, the walk through the Kiso Valley is simply charming; the perfect place for a relaxed wander, taking photos of quaint Japanese buildings, popping into craftshops and saying konnichiwa to the friendly locals you'll meet en-route.
Make an Enquiry
For more information email us: [email protected] or call: + 44 117 244 3380
Important notice: We are pleased to be able to offer so many amazing experiences in Japan. However, we are sorry that we can only include these as a part of a full Japan holiday package which includes your accommodation and transport alongside the experiences presented in this section of the web site.

Take part in an aikido class in Osaka.

It's all about the journey: Take a walk along one of the Kumano Kodo's spiritual pilgrimage trails.

Take a kayak through the mangrove swamps of Iriomote Island's jungle interior.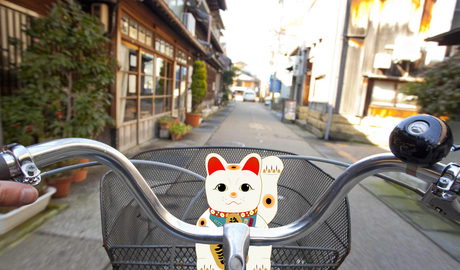 Kyoto City is nice and flat making it an ideal place to explore by bike.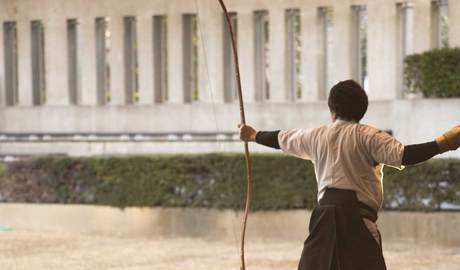 Try your hand at Japanese archery in Kyoto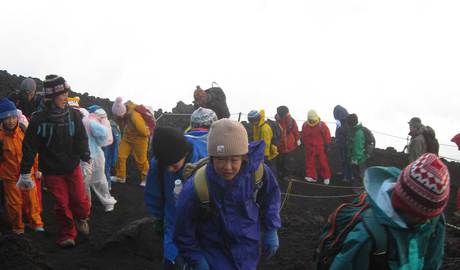 Watch the sun rise from the summit of Japan's highest peak, the sacred Mt. Fuji