Kayaking through the mangroves
Did you know that Japan has its own mangrove swamps, hidden away in the Yaeyama Islands of Okinawa Prefecture? On Iriomote, you can explore Japanís subtropical side as you kayak along the islandís peaceful waterways.
Iriomote is the wildest of the Yaeyama Islands; 90% of the island is covered by dense jungle and mangrove swamps making Iriomote National Park the southern-most national park in Japan. The best way to view the island's interior is by kayak. Accompanied by English speaking instructors who will provide full training and equipment, you'll then paddle down the Hinai River surrounded by jungle, mangrove trees and all sorts of interesting wildlife.
InsideJapan can also arrange extended Iriomote trips which include a hike to the top of Pinaisara Waterfall for fantastic views across the island.
Make an Enquiry
For more information email us: [email protected] or call: 303 952 0379
Important notice: We are pleased to be able to offer so many amazing experiences in Japan. However, we are sorry that we can only include these as a part of a full Japan holiday package which includes your accommodation and transport alongside the experiences presented in this section of the web site.

Kayaking through the mangroves
located in Iriomote
Read more >
Cycling past farms and rural shrines in the Kibi Plains is a great little day trip from Kurashiki.

Try your hand at Japanese archery in Kyoto

Spectacular walking and hiking in the Kamikochi region of Chubu-Sangaku National Park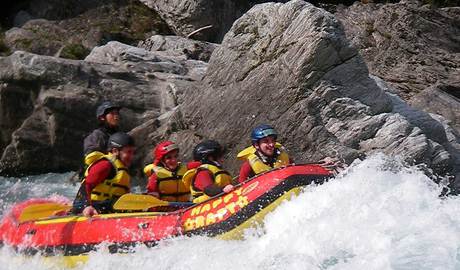 Some of the most beautiful parts of the Iya Valley can only be seen from the water; a great excuse for a day of rafting!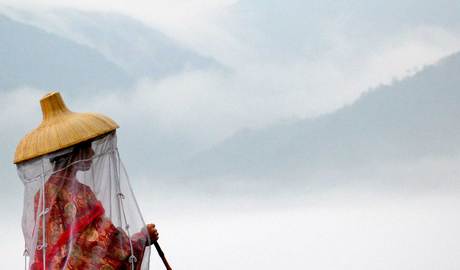 It's all about the journey: Take a walk along one of the Kumano Kodo's spiritual pilgrimage trails.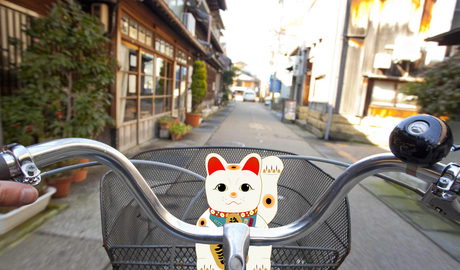 Kyoto City is nice and flat making it an ideal place to explore by bike.