Private audience with a maiko
InsideJapan are proud to offer an exclusive, private meeting with a Kyoto maiko.
Many Kyotoites spend their whole lives in Kyoto City, but never have the opportunity to meet a geisha, as this is an elusive, expensive experience usually reserved for visiting dignitaries or elite business men. However thanks to our links with a Gion tea house, InsideJapan are delighted to offer an exclusive maiko (apprentice geisha) experience.
Over afternoon tea served in a tatami-mat room, the maiko will entertain you with dances and a few traditional games. With a translator on hand to help this experience grants you a unique opportunity to gain a deep understanding of the geisha world.
When to go:

Make an Enquiry
For more information email us: [email protected] or call: 303 952 0379
Important notice: We are pleased to be able to offer so many amazing experiences in Japan. However, we are sorry that we can only include these as a part of a full Japan holiday package which includes your accommodation and transport alongside the experiences presented in this section of the web site.

Private audience with a maiko
located in Kyoto
Read more >
Interested in this Experience? It is included in this tour:
Savour Japan's wintery delights in this carefully curated seasonal itinerary

There's more to winter in Japan than just skiing. From winter wonderland landscapes around the Japan Alps to hearty and warming food in the backstreet izakaya of the big cities, there's plenty on offer for anyone willing to bundle up and brave the cooler temperatures.
Gion comes alive as night falls and the geisha go out to entertain at tea house parties.

Take a seat for the annual geisha dance shows in Kyoto.

Become a maiko yourself with a wonderful makeover including white make-up, a black wig and a beautiful kimono.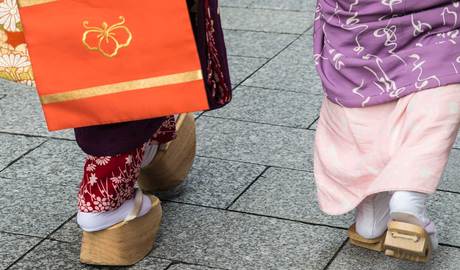 Meet a maiko over dinner in one of Kyoto's best rooftop beer gardens.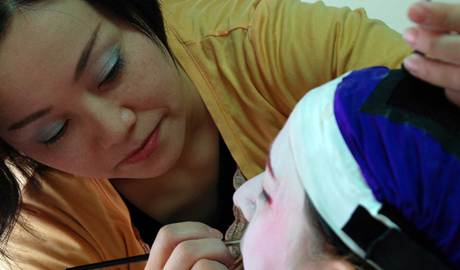 Get the geisha or samurai look in Tokyo's historic Asakusa district.