Maiko makeover
Become a maiko yourself with a wonderful makeover including white make-up, a black wig and a beautiful kimono.
The maiko or geisha look is truly iconic; sumptuous ornate kimono, white make-up and elaborate hair ornaments are instantly recognisable. But have you ever dreamed of yourself dressed as a geisha strolling the Gion backstreets or under the cherry blossom trees? InsideJapan can help you get into the mind of a maiko with a dress-up experience.
We can arrange for you to visit a photographic studio in Kyoto where you will be transformed into a maiko with full make-up, wig and a choice of kimono. Afterwards you can pose for professional photos for a fantastic souvenir of your time in Japan. There's also the option to spend a few hours exploring the temples and gardens of the Higashiyama district in your full geisha outfit; a sure-fire way to confuse other tourists who may mistake you for the real deal!
This experience is not only for women, men can get the full samurai look too!
Get the geisha or samurai look in Tokyo's historic Asakusa district.

Gion comes alive as night falls and the geisha go out to entertain at tea house parties.

InsideJapan are proud to offer an exclusive, private meeting with a Kyoto maiko.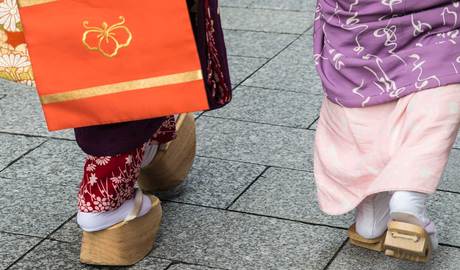 Meet a maiko over dinner in one of Kyoto's best rooftop beer gardens.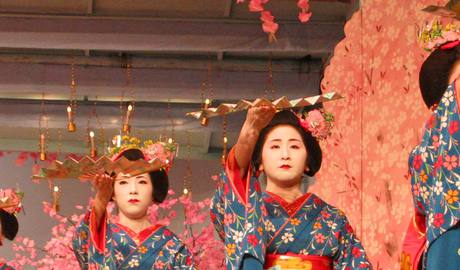 Take a seat for the annual geisha dance shows in Kyoto.