Gion walking tour at dusk
Gion comes alive as night falls and the geisha go out to entertain at tea house parties.
A must-do in Kyoto is to take an early evening walking tour of Gion, the famous geisha district. As you slowly make your way through Gion's narrow lanes and hidden alleys, your English-speaking guide will give a fascinating insight into the history and traditions of the mysterious world of geisha.

This tour is a fantastic way for you to get an inside look at one of Japan's best known, yet least understood, traditional professions. During the tour you may come across some geisha or maiko (apprentice geisha) hurrying between tea house appointments if you are lucky!
Make an Enquiry
For more information email us: [email protected] or call: + 44 117 244 3380
Important notice: We are pleased to be able to offer so many amazing experiences in Japan. However, we are sorry that we can only include these as a part of a full Japan holiday package which includes your accommodation and transport alongside the experiences presented in this section of the web site.

Interested in this Experience? It is included in this tour:
The best of Japan – with a manga and anime twist. Visit the Ghibli Museum, wander Kyoto's temples and explore "electric town" on this essential trip.

Our manga & anime itinerary is an excitement-packed ten-night tour of the best of Japan from the perspective of an anime-lover. Combine visits to hyper-modern Tokyo and Osaka with historic Kyoto, visiting the country's best manga and anime museums along the way.
InsideJapan are proud to offer an exclusive, private meeting with a Kyoto maiko.

Take a seat for the annual geisha dance shows in Kyoto.

Meet a maiko over dinner in one of Kyoto's best rooftop beer gardens.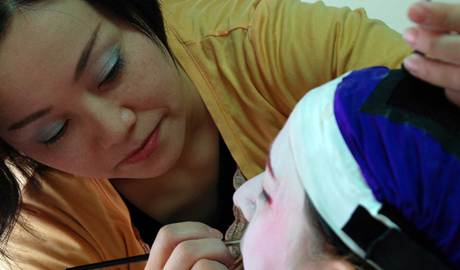 Get the geisha or samurai look in Tokyo's historic Asakusa district.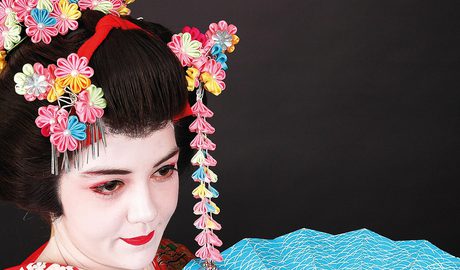 Become a maiko yourself with a wonderful makeover including white make-up, a black wig and a beautiful kimono.