Asakusa geisha dress-up
Get the geisha or samurai look in Tokyo's historic Asakusa district.
To really get under the skin of Asakusa, Tokyo's remaining geisha district, you need to dress-up as a geisha! InsideJapan can arrange for you to get a full geisha makeover including the iconic white make-up, black wig and an elaborate kimono. Professional portrait photos are included; a great souvenir.

But for the full service, ask for the rickshaw option which means you'll get a tour of the old streets around Senso-ji Temple dressed as a geisha. Men don't have to miss out either! The Asakusa studio also offers the full samurai look complete with a male kimono.
Make an Enquiry
For more information email us: [email protected] or call: + 44 117 244 3380
Important notice: We are pleased to be able to offer so many amazing experiences in Japan. However, we are sorry that we can only include these as a part of a full Japan holiday package which includes your accommodation and transport alongside the experiences presented in this section of the web site.

Become a maiko yourself with a wonderful makeover including white make-up, a black wig and a beautiful kimono.

InsideJapan are proud to offer an exclusive, private meeting with a Kyoto maiko.

Gion comes alive as night falls and the geisha go out to entertain at tea house parties.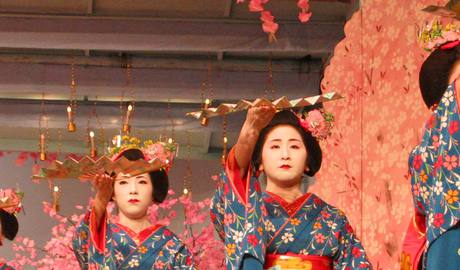 Take a seat for the annual geisha dance shows in Kyoto.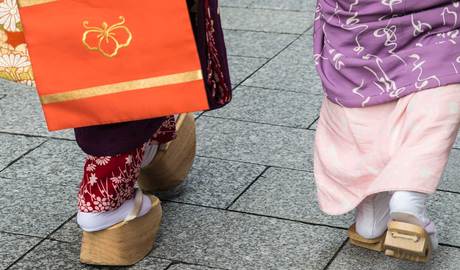 Meet a maiko over dinner in one of Kyoto's best rooftop beer gardens.