Geisha photoshoot
We'll grant you exclusive access to photograph a bona fide geisha on location in Kyoto.
We know the dilemma: you've been dreaming of photographing an elegant geisha, but you don't want to feel rushed or intrusive. Nor do you want the same old geisha images that everyone takes. Don't worry, we have you covered! In this private guided experience, you will be led to two iconic locations in Kyoto where you will have plenty of time and guidance to achieve the best shots of the geisha as she poses to a traditional backdrop of temple buildings and moss gardens. No matter your photography experience, your knowledgeable photographer guide will be able to provide expert tips about the optimal camera settings and how to make the most of the lighting.
But this experience is more than just a photo shoot. In order to understand who the geisha is, which will contribute to the story you'll tell through your photos, you will have time to meet and talk to her before and after she carefully applies her makeup.
Whether you're a novice seeking memorable holiday snaps or a professional photographer seeking unique inside access to the geisha world, this fantastic opportunity is not one to be missed!
Make an Enquiry
For more information email us: [email protected] or call: + 44 117 244 3380
Important notice: We are pleased to be able to offer so many amazing experiences in Japan. However, we are sorry that we can only include these as a part of a full Japan holiday package which includes your accommodation and transport alongside the experiences presented in this section of the web site.

Gion comes alive as night falls and the geisha go out to entertain at tea house parties.

Meet a maiko over dinner in one of Kyoto's best rooftop beer gardens.

InsideJapan are proud to offer an exclusive, private meeting with a Kyoto maiko.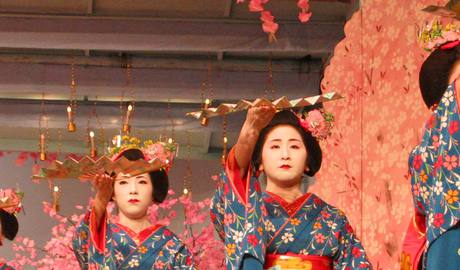 Take a seat for the annual geisha dance shows in Kyoto.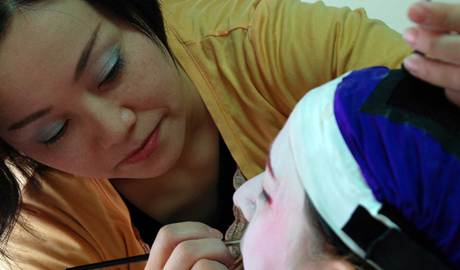 Get the geisha or samurai look in Tokyo's historic Asakusa district.