Roketsu indigo dyeing
Spend a fun morning or afternoon learning how to dye material in the traditional Japanese style at Yamamoto Roketsu Dyeing Studio in Kyoto
Roketsu is a traditional method of dyeing cloth unique to Kyoto. Using ancient techniques, wax is applied to the fabric blocking indigo dyes to form elaborate, intricate designs of a beautiful blue shade.

InsideJapan are delighted to offer a roketsu dyeing experience at the only studio in Japan where you can try your hand at the whole process from start to finish. Under the instruction of a family of crafts people with over 50 years experience, you don't need to be an artist to create a fine looking souvenir. Choose to create a handkerchief, bandana, t-shirt or noren (Japanese curtains) and then select a design from hundreds of different stencils or design your own.

The first step is to apply hot wax to the fabric using a brush to trace through the stencil. When this has cooled it's time to dye the fabric. You'll be given protective clothing in order to stir your piece in a vat of natural indigo dye. The final stage is to iron the fabric and seal in the design (who knew you'd be ironing on holiday!)
When to go: Roketsu Dyeing is available all year round.
Make an Enquiry
For more information email us: [email protected] or call: + 44 117 244 3380
Important notice: We are pleased to be able to offer so many amazing experiences in Japan. However, we are sorry that we can only include these as a part of a full Japan holiday package which includes your accommodation and transport alongside the experiences presented in this section of the web site.

Interested in this Experience? It is included in this tour:
A superior 15-night itinerary for culture vultures who want to discover Japan's exciting arts scene in comfort and style.

Explore the buzzing cities of Tokyo and Nagoya, take a scenic walk around Naoshima's art house projects, relax in the gardens of Matsue's Adachi Museum and discover open-air sculptures in the Fuji-Hakone National Park on this superb arts trail across Japan.
Other Traditional arts & textiles experiences
View more >
Learn to fold paper like a pro... well like an elementary school kid really... with this beginners class in origami.

Take your first steps on the road to becoming a master calligrapher with a 'shodo' class.

Hone your embroidery skills by attending this private class with one of Japan's leading exponents of 'nuido'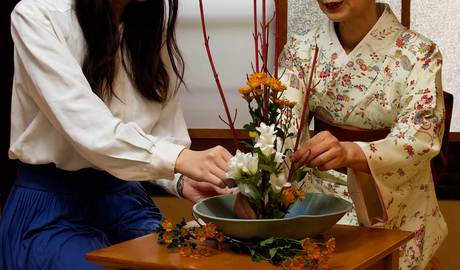 Discover the finer points of this unique Japanese style of flower arranging with a lesson with a licensed ikebana teacher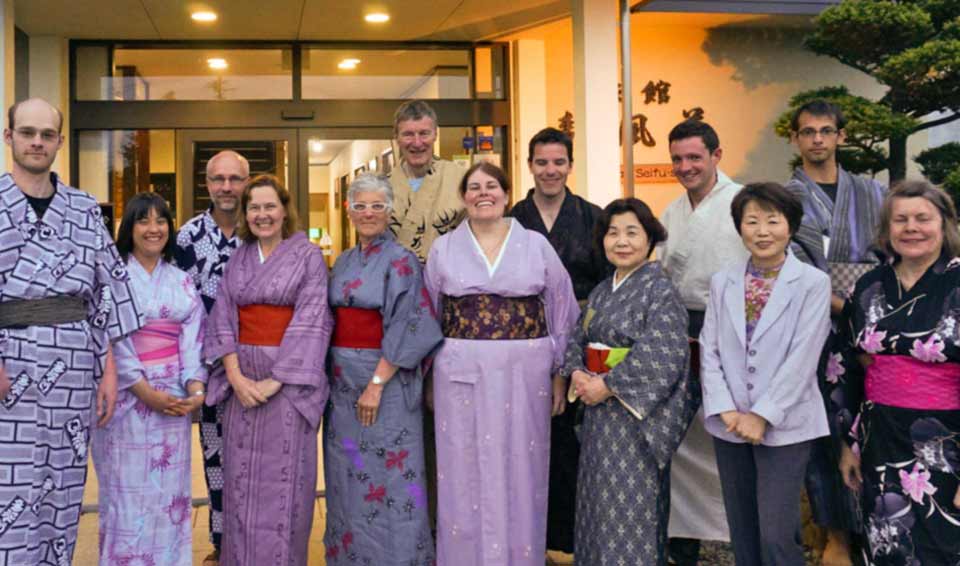 The Japanese kimono is perhaps the most exquisite national dress on earth and a real treat to try on.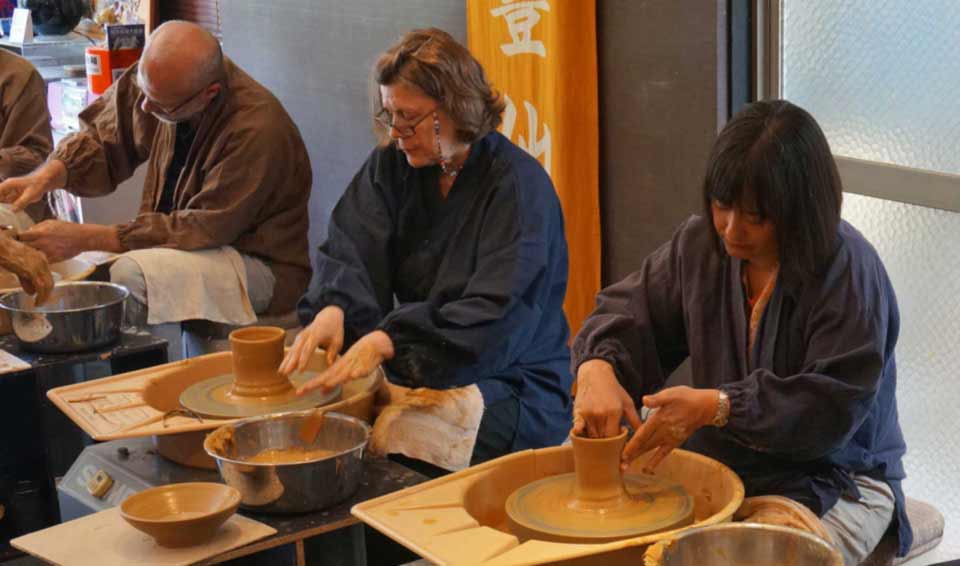 Get your hands dirty whilst learning some of the techniques of Japanese 'yakimomo' pottery.