Tea ceremony
Discover the ritual of the 'Way of Tea'.
Though many people drink tea
If you do not know the Way of Tea
Tea will drink you up
- famous Japanese haiku by Sen no Rikyu

Could there be anything more Japanese than peeling back a sliding screen door, kneeling on a tatami mat floor and slowly learning the revered art of the tea ceremony? The ancient rituals surrounding the preparation and presentation of macha powdered green tea date back to the 12th century when Buddhist monks began using tea in religious ceremonies. Later the practice spread to samurai warriors in their aim to bring a concentrated level of awareness to everyday activities. There is certainly a controlled meditative element to the tea ceremony and the carefully prescribed movements are based on 4 principles: harmony, respect, purity and tranquillity.

InsideJapan are pleased to offer a hands-on tea ceremony experience conducted in English in a beautiful Kyoto tea house. The kimono wearing instructor will guide you through the preparation and drinking of the tea. During the lesson, you're free to ask questions and take photos.
When to go: The tea ceremony experience is available all year round but is subject to the availability of a teacher. Please ask us and we will be delighted to include this as part of your holiday in Japan.
Make an Enquiry
For more information email us: [email protected] or call: + 44 117 244 3380
Important notice: We are pleased to be able to offer so many amazing experiences in Japan. However, we are sorry that we can only include these as a part of a full Japan holiday package which includes your accommodation and transport alongside the experiences presented in this section of the web site.

Interested in this Experience? It is included in this tour:
An essential two-week itinerary featuring some of Japan's classic sights, including Tokyo, Kyoto and Mount Fuji.

The perfect itinerary for first-time visitors to Japan: cities, countryside, hot springs, great food, history and culture. Locations you will visit include Japan's historic capital, Kyoto; the modern metropolis of Tokyo; the Fuji-Hakone National Park; Takayama in the Japanese Alps; and Hiroshima.
Other Traditional arts & textiles experiences
View more >
Get your hands dirty whilst learning some of the techniques of Japanese 'yakimomo' pottery.

Learn to fold paper like a pro... well like an elementary school kid really... with this beginners class in origami.

The Japanese kimono is perhaps the most exquisite national dress on earth and a real treat to try on.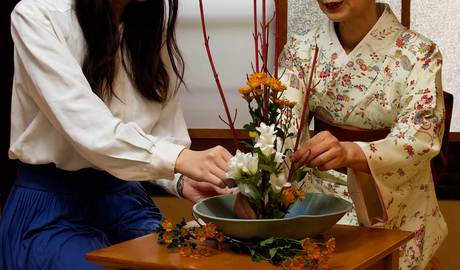 Discover the finer points of this unique Japanese style of flower arranging with a lesson with a licensed ikebana teacher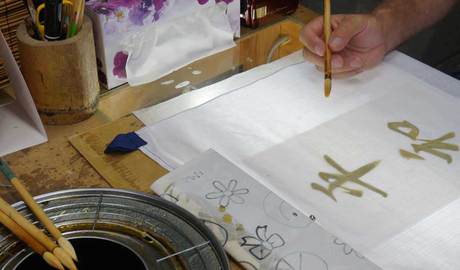 Take your first steps on the road to becoming a master calligrapher with a 'shodo' class.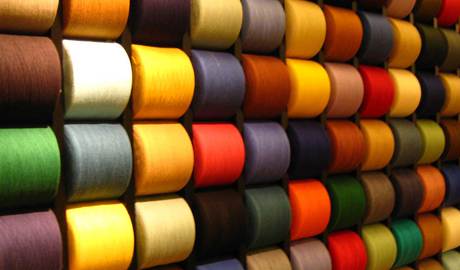 Hone your embroidery skills by attending this private class with one of Japan's leading exponents of 'nuido'