Kimono wearing
The Japanese kimono is perhaps the most exquisite national dress on earth and a real treat to try on.
You must try on a Japanese kimono. Perhaps an exquisite silk one in midnight blue with a flock of silver cranes sweeping across the long sleeves. Or a light pink kimono decorated with an ornate cherry blossom motif. Then add a contrasting forest green obi sash tied in a drum bow and slip into tabi split toe socks in order to accommodate wooden geta sandals. There are kimono robes for men too, in darker more subdued shades.

Although kimono are no longer worn daily by most Japanese, they are still proudly put on for special occasions such as weddings and coming of age ceremonies. In Kyoto, the epicentre of Japanese culture, locals regularly wear light cotton yukata robes for summer festivals such as the Gion festival.

It's extremely difficult and almost impossible for novices to correctly put on a kimono, so InsideJapan can arrange an instructor to help you try one on either in the comfort of your hotel, in a traditional machiya townhouse for a tea ceremony or at a photographic studio for a great holiday souvenir. The instructors can also advise the best place to buy a kimono depending on your budget. Second hand kimono can be picked up in flea markets and sales shops around Kyoto for a few thousand yen whereas official wedding kimono sold in specialist shops can set you back several million yen.
Make an Enquiry
For more information email us: [email protected] or call: + 44 117 244 3380
Important notice: We are pleased to be able to offer so many amazing experiences in Japan. However, we are sorry that we can only include these as a part of a full Japan holiday package which includes your accommodation and transport alongside the experiences presented in this section of the web site.

Interested in this Experience? It is included in this tour:
Admire Japan's autumnal beauty in this special seasonal itinerary

Spectacular colourful leaves are to the Japanese autumn what cherry blossoms are to spring. From the beginning of October until early December, Japan's deciduous trees change colour, painting mountains, parks and forests with a vibrant palette of reds, brown, oranges, golds and yellows.
Other Traditional arts & textiles experiences
View more >
Learn to fold paper like a pro... well like an elementary school kid really... with this beginners class in origami.

Get your hands dirty whilst learning some of the techniques of Japanese 'yakimomo' pottery.

Discover the finer points of this unique Japanese style of flower arranging with a lesson with a licensed ikebana teacher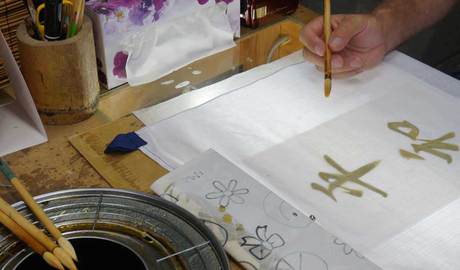 Take your first steps on the road to becoming a master calligrapher with a 'shodo' class.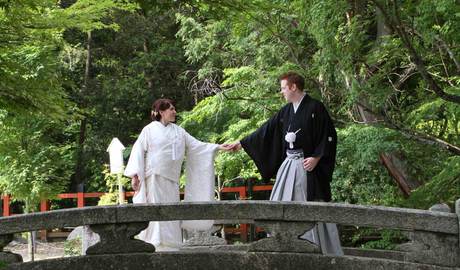 Perfect for honeymooners: get dressed up in layers of the finest wedding kimono for a very special photo session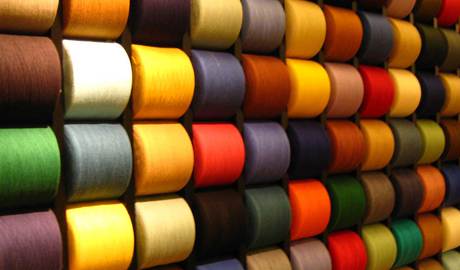 Hone your embroidery skills by attending this private class with one of Japan's leading exponents of 'nuido'