Ikebana flower arranging
Discover the finer points of this unique Japanese style of flower arranging with a lesson with a licensed ikebana teacher
Ikebana, the ancient art of flower arranging, has been practiced in Japan for more than 600 years. The tradition is believed to have evolved from the Buddhist practice of offering flowers on altars for the spirits of the ancestors.

Unlike Western styles of flower arranging, ikebana follows strict rules governing shape, colours, lines and form within which the florist can display personal expression. Most ikebana arrangements are based on a triangle to symbolize sun, moon and earth and interestingly space is as important as the flowers, twigs and leaves themselves.

As the epicentre of traditional Japanese culture, Kyoto is a fantastic place to learn about this ancient craft. We can arrange an ikebana lesson in a traditional machiya townhouse. The licensed ikebana teacher will provide all flowers and natural materials then talk you through the techniques needed for you to create your own arrangement. Traditionally, ikebana florists work in a meditative silence in order for them to connect with nature, but we'll forgive you for asking your teacher plenty of questions in order to get the most out of this hands-on experience.
Other Traditional arts & textiles experiences
View more >
The Japanese kimono is perhaps the most exquisite national dress on earth and a real treat to try on.

Get your hands dirty whilst learning some of the techniques of Japanese 'yakimomo' pottery.

Take your first steps on the road to becoming a master calligrapher with a 'shodo' class.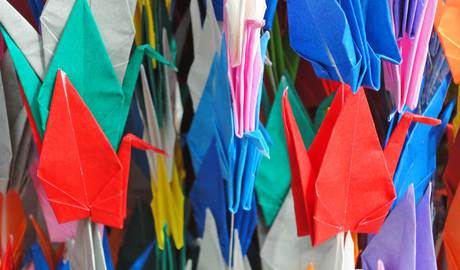 Learn to fold paper like a pro... well like an elementary school kid really... with this beginners class in origami.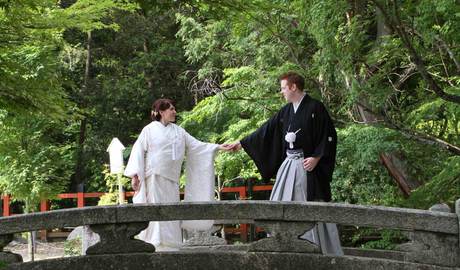 Perfect for honeymooners: get dressed up in layers of the finest wedding kimono for a very special photo session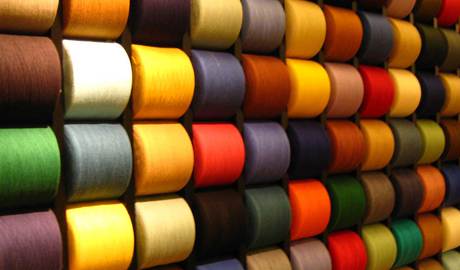 Hone your embroidery skills by attending this private class with one of Japan's leading exponents of 'nuido'