Takayama Art of Craftsmanship Tour
Meet a master craftsman in Takayama.
Takayama is renowned for its variety and quality of local crafts, and if there is one thing that epitomizes the culture of their craft, it is the "yatai" floats that are paraded through the streets during the spring and autumn festivals.
A knowledgeable local guide will accompany you on 2.5-hour private walking tour dedicated to showcasing the incredible and intricate craftmanship of the yatai floats, and the history behind them. You'll be taken behind the scenes of Takayama's rich craft history and be introduced to the craftsmen who build and maintain the works, observing their own unique and traditional techniques before concluding the tour at the Festival Floats Museum to see more of the finished products. Admission to the festival float museum is included with this experience. Please note that the timing of this tour may differ based on the local craftsman's schedules.
Make an Enquiry
For more information email us: [email protected] or call: + 44 117 244 3380
Important notice: We are pleased to be able to offer so many amazing experiences in Japan. However, we are sorry that we can only include these as a part of a full Japan holiday package which includes your accommodation and transport alongside the experiences presented in this section of the web site.

Takayama Art of Craftsmanship Tour
located in Takayama
Read more >
Interested in this Experience? It is included in this tour:
Discover traditional Japan through its beautiful ryokan inns, delicious cuisine and a range of cultural experiences on this superior itinerary.

Combining some of Japan's classic sights with rural towns and villages throughout the countryside, our Traditional Japan itinerary showcases some of the wonderful contrasts to be found in modern Japan.
Other Traditional arts & textiles experiences
View more >
Get your hands dirty whilst learning some of the techniques of Japanese 'yakimomo' pottery.

Take your first steps on the road to becoming a master calligrapher with a 'shodo' class.

Hone your embroidery skills by attending this private class with one of Japan's leading exponents of 'nuido'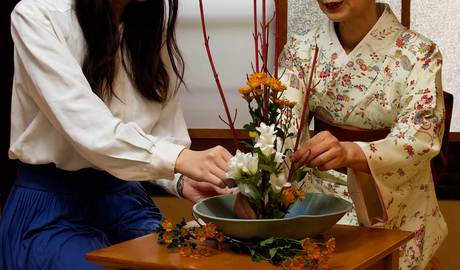 Discover the finer points of this unique Japanese style of flower arranging with a lesson with a licensed ikebana teacher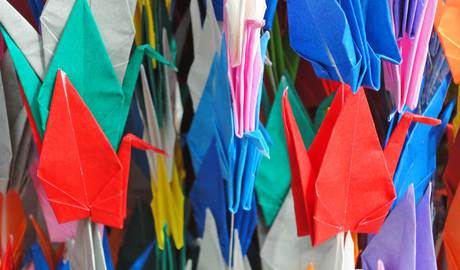 Learn to fold paper like a pro... well like an elementary school kid really... with this beginners class in origami.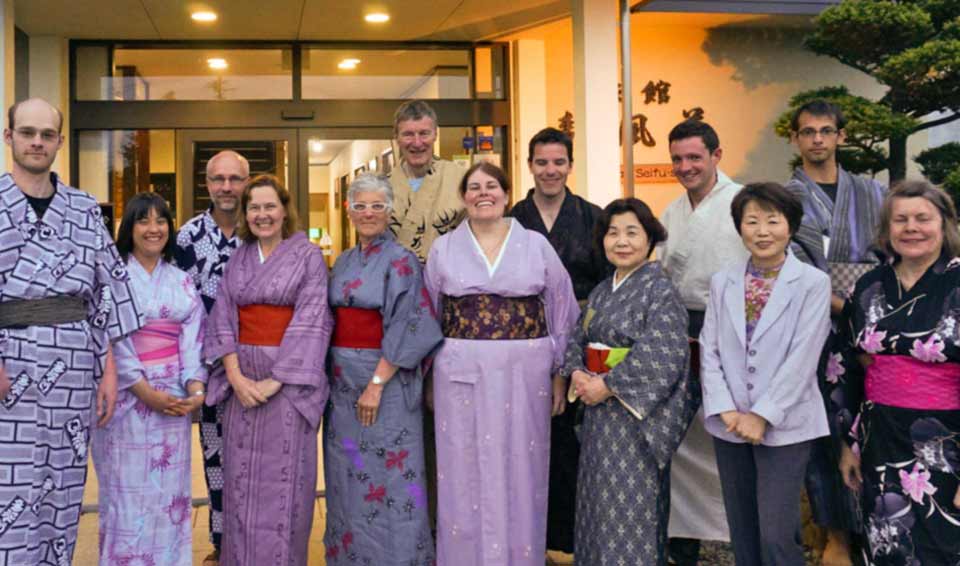 The Japanese kimono is perhaps the most exquisite national dress on earth and a real treat to try on.