Like this post? Help us by sharing it!
Michelle and her husband Oliver had visited Japan with Inside Japan Tours twice before – but this time they decided to head out there with three-and-a-half-year-old Xander in tow. Here, Michelle shares some of their favourite experiences for toddlers in Japan…
We love Japan. Since our first visit in 2008 (organised by Inside Japan), we've come to the conclusion it's the only place we feel both extremely far from home and extremely 'at home' all at the same time. So much so that we returned again in 2010 to explore further afield – and following the pattern, a 2012 visit was due to follow – but a new adventure arrived in the form of our son, and far-flung holidays were put on hold for a while.
Needless to say, we were keen to share Japan with our boy. We took the decision to return to Japan just before he turned three-and-a-half, in the hope we'd be able to share our favourite places with him. We knew we could trust Inside Japan to organise everything for us, and help take the hassle factor out of travels so we could just concentrate on enjoying ourselves, which we all did, immensely.
Taking our young son to Japan was a no-brainer for us; it is safe, clean and easy to navigate. Japan is famous for its excellent (and good value!) food and is guaranteed to provide any family with novel memories you just couldn't get anywhere else. Whilst there were some things we couldn't do as we had done with no little person in tow, the experiences we gained by having him with us made it all worthwhile. Most notably was the additional connection he provided to Japanese people – particularly the older generation, who were so warm, friendly and interested in him – and he basked in the attention. It never felt overbearing.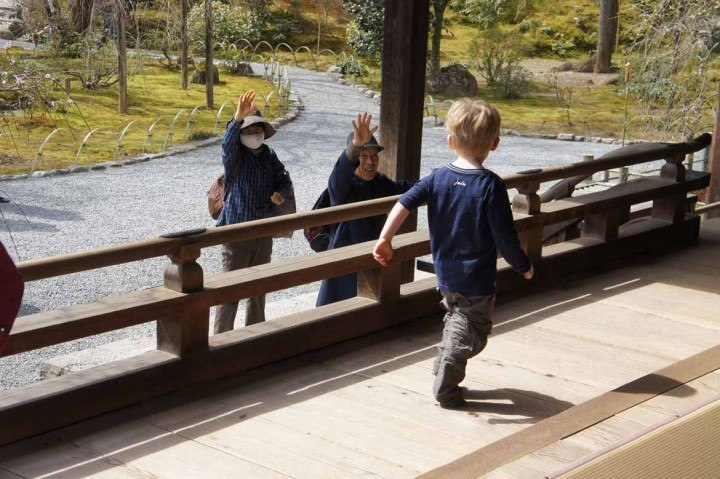 Memories of his surprise on seeing his first Shinkansen zoom past, staring at Mount Fuji, the excitement of kaiten sushi conveyor belts, surprise toy machines and massive moving mechanical crabs will take a long time to fade.
Here are some of our favourite places/recommendations if you're considering a trip to Japan with your toddler:
1) The Ghibli Museum
This place makes adults feel like kids and kids feel in charge. The no cameras rule, which might frustrate you to begin with, enables parents to concentrate on smiling at their awestruck kids playing on the life-size Catbus or staring at multiple, magical Totoros. The whole place is a piece of art in itself, just wonderful. Read more here.
2) Nara
A UNESCO World Heritage Site, housing one big Buddha and many, many friendly deer eager to be fed by little children (and big ones). A real pleasure, full of beautiful open spaces to run around in. Read more here.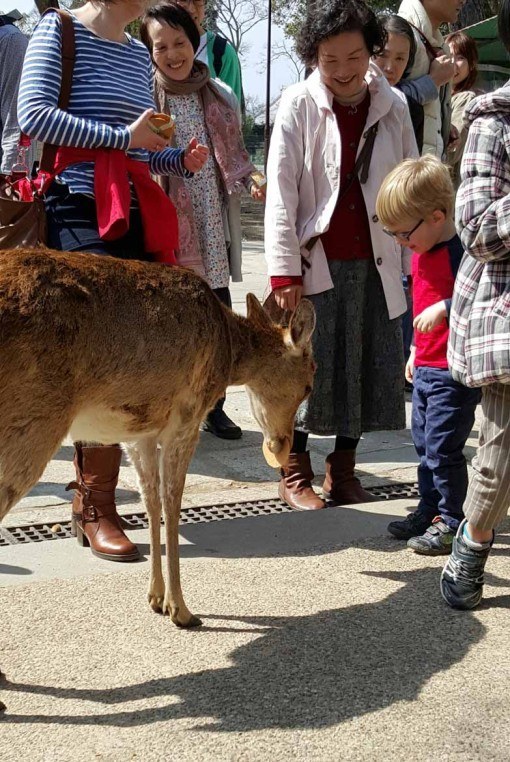 3) Kyoto's Arashiyama district
Full of picturesque temples, an enchanting bamboo grove, a wonderful river, plenty of places to eat and a fantastic macaque park. Iwatayama Monkey Park is worth the rather tiring hike up the hillside to feed the monkeys and gaze at the brilliant views of Kyoto.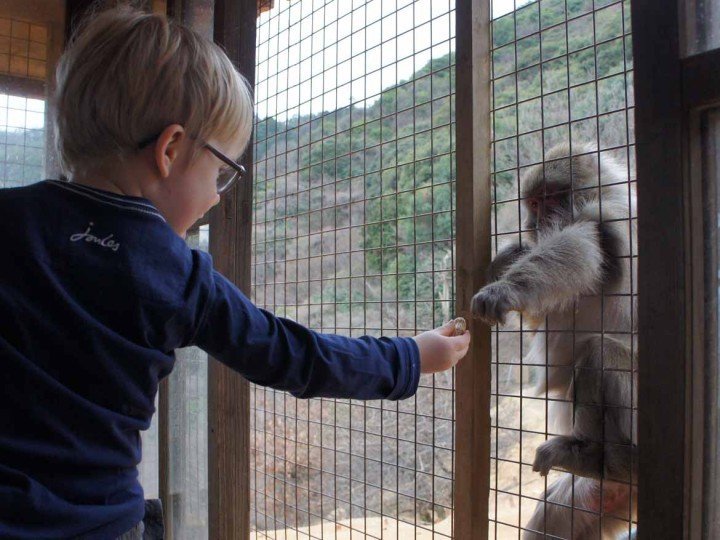 4) Hakone
We loved the open-air museum, home to hundreds of Picassos, a few Henry Moores, and a host of sculptures that kids are positively encouraged to climb all over. All of this is nestled in the middle of the mountains which you can reach via the enchanting mountain railway.
5) Tokyo's Shinjuku district
Not the most obvious choice for kids, but we had a great time going up to 45th floor of the Metropolitan Government Building (full of toys at the top), then there's a lovely little park with a playground at the foot of the skyscraper, and you're close to many places to eat great food. You've also got the bizarre and fascinating Tokyu Hands department store nearby, great for grabbing some (more) toys they won't get anywhere else! We were also lucky enough to be in Tokyo at the start of the hanami (flower-viewing) season, and the cherry blossoms in Shinjuku Gyoen National Garden were just beautiful.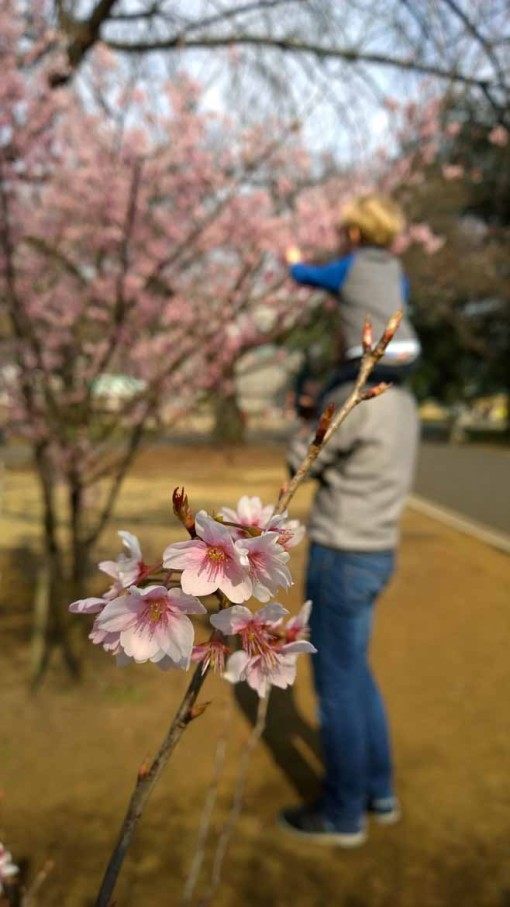 Like I say to anyone who ever says to me 'I've always quite fancied going to Japan': Just go! It will far surpass your expectations. Certainly don't let having a child with you hold you back, as they will only enrich the experience.
Michelle and her family travelled to Japan in March 2016, visiting Tokyo, Hakone, Kyoto and Osaka. If you've been inspired by their experiences and would like to find out more about family holidays to Japan, take a look at our family section here. For more inspiration, visit our dedicated family page.

Like this post? Help us by sharing it!