Kyoto
There is much more to Kyoto than just temples and shrines! As Japan's capital of tradition and culture, it's a great place to get involved in some hands-on, crafty activities like woodblock printing or kimono wearing – excellent fun with kids. We also recommend taking an exciting rickshaw ride through Arashiyama, or spending the afternoon at the delightfully kitsch Toei Movie Village (like Universal Studios, but with more samurai and much less Hollywood gloss).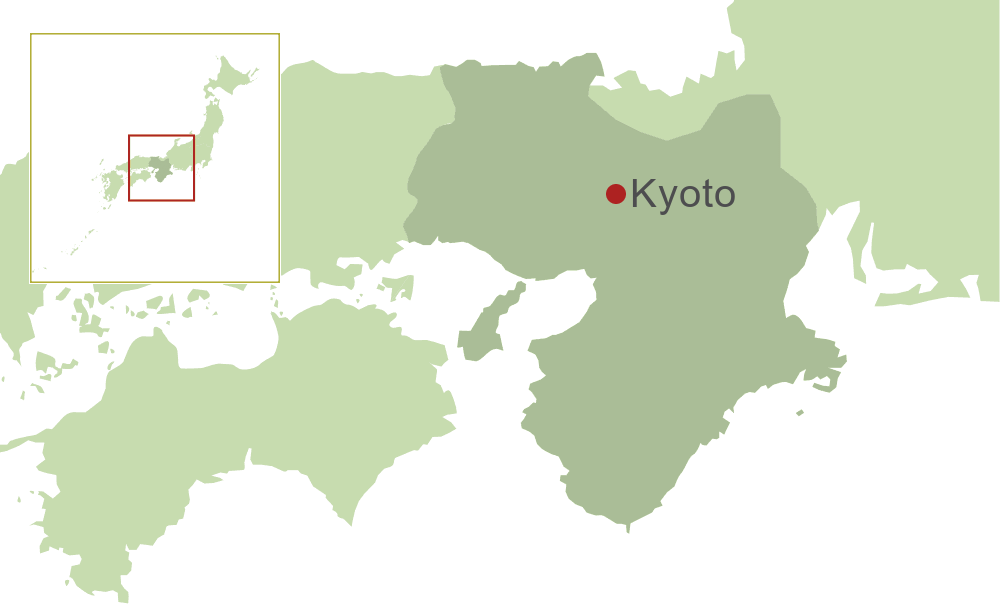 "I spent two years living in Kyoto, and still haven't visited every UNESCO site! My top tip: don't limit yourself to the well-trodden path. Ask a local guide to reveal Kyoto's secret shrines and gardens. There are still many magical places that aren't swarming with tourists."
After all the hype you'll hear about Kyoto before you arrive (from us as much as anyone), on first glance the city may not live up to expectations. Most visitors arrive at Kyoto Station, a gleaming ode to futuristic architecture designed by Hiroshi Hara, before being swept out past tacky Kyoto Tower, drab concrete shops and karaoke bars. But Kyoto is Japan's seventh-largest city, not a tiny rural village, and it is the juxtaposition of modern, urban life against the time-honoured traditions that make this one of the most fascinating of Asian cities.
Kyoto was founded in 794 as Japan's capital and the home of Emperor Kanmu. Situated in a flat plateau, surrounded on three sides by mountains and bisected by the River Kamo, the city was laid out as a grid system in the tradition of Tang China. As the city fell prey to the inevitable evils of overcrowding, plagues and natural disasters; a plethora of temples and shrines with their attendant rituals and festivals - designed to placate the spirit world - were born. Many of these rituals survive largely unchanged to this day, and you can see them being played out on their appointed date every year.
Today, Kyoto is home to more than 2,000 temples and shrines, including an amazing 17 UNESCO World Heritage Sites. Kyoto culture; a unique tapestry of influences from imperial nobility, samurai warriors, silk traders and Zen Buddhists; is still fiercely defended by Kyotoites - and thankfully, as it was not bombed during World War Two, a great many of its important historical buildings have been preserved to this day.
Given its status as the standard-bearer for Japanese culture and history, it is not really surprising that Kyoto attracts more than 40 million visitors a year. Packed with must-see sights, from the rock garden of Ryoan-ji to the Golden Pavilion of Kinkaku-ji, from the famous Kiyomizu-dera Temple to the "nightingale floors" of Nijo Castle; you will find that here it is impossible to escape the tour bus crowds. Yet for those who make the effort, Kyoto's narrow streets are packed with hidden beauties - exquisite gardens and little-known temples - that are quiet and peaceful even at the height of the tourist season.
For example, take the back exit from Kiyomizu-dera and you'll find yourself alone in the ancient and majestic cemetery which clings to the mountainside. Sanjusangendo is another less-visited treasure. The main temple hall is filled with 1,001 shining gold statues of Kannon, the goddess of mercy. There's always a chance to flee the crowds at Fushimi Inari, where thousands of torii shrine gates make a labyrinth of bright red tunnels along the mountain paths.
Then there are the places where the real heartbeat of Kyoto is found: Nishiki Market, where old ladies in kimono barter for mysterious ingredients; city centre sento bathhouses; and the tiny lantern-lit temples set amongst the shops in the Sanjo arcades. Kyoto is there to be uncovered and discovered, and once you have scratched the surface, it is a city sure to draw you back time and time again.
Recommended Accommodation in Kyoto
Over the past few years the range of accommodation available in Kyoto has improved greatly. There are some fabulous boutique hotels at all price ranges as well as the big established names - or why not try a traditional ryokan inn? You are in the capital of history and culture after all.
Experiences in Kyoto
In keeping with its position as the capital of culture, Kyoto offers more experiences than any other city. There is of course the traditional sightseeing - but the way to really get beneath the surface is to visit artisans, take part in tea ceremony, enjoy cooking experiences & much more besides.
Weather in Kyoto
The Climate Guide for Kyoto, Japan is perfect for planning your holiday. Monthly weather averages give the best indication of what the weather is usually like for every month of the year including figures for temperature, rainfall and sunshine.
Jan
Feb
Mar
Apr
May
Jun
Jul
Aug
Sep
Oct
Nov
Dec
Max Daytime Temperature (°C)
6
6
10
17
21
25
29
30
25
20
14
9
Min Night-time Temperature (°C)
-2
-2
1
6
11
16
20
21
17
11
5
1
Hours of Sunshine (Daily)
3
4
5
5
6
5
5
6
4
5
4
4
Hours of Daylight (Daily)
10
11
12
13
14
14
14
13
12
11
10
10
Heat and Humidity Discomfort
None
None
None
None
None
None
Moderate
High
Low
None
None
None
Days with some Rainfall
25
24
23
17
16
19
19
18
19
16
18
22
Monthly Rainfall (mm)
106
100
123
130
145
218
228
137
209
116
99
86
UV Index (Maximum)
3
4
6
8
9
10
11
10
8
6
3
2
Featured trips including Kyoto
Tokyo
Kanazawa
Shirakawago
Takayama
Matsumoto
Tsumago
Kyoto
Tokyo

Discover traditional Japan through its beautiful ryokan inns, delicious cuisine and a range of cultural experiences on this superior itinerary.

14 nights: from US$7436 pp (twin share) Read more >

Tokyo
Kyoto
Mount Koya
Kawayu Onsen
Yunomine Onsen
Kii-Katsuura
Ise
Tokyo

Follow in the footsteps of Japanese royalty as you tread the pilgrimage paths of the Kumano Kodo, with superior accommodation and cuisine included.

14 nights: from US$7735 pp (twin share) Read more >

Kyoto
Onomichi
Omishima Island
Takamatsu
Naoshima
Osaka

Discover Japan's artistic heart among the islands of the Seto Inland Sea.

14 nights: from US$5330 pp (twin share) Read more >