Geisha garden party in kimono at a private Kyoto temple
Enjoy an exclusive garden party at a private temple with entertainment put on by Kyoto's most fascinating artists: geisha.
To meet a geisha face to face is no common experience - it is an extraordinary insight into a fascinating and hidden world, and one of the most exclusive experiences that we can offer in Japan. Most ordinary Japanese people can only dream of receiving an invitation to meet a geisha in the flesh; yet thanks to fifteen years spent building up relationships within this mysterious world, we can arrange for you to spend an enlightening evening in the company of these bewitching performers.
One of the highlights of our top-of-the range, deluxe tours is an exclusive garden party at a temple in Kyoto: Japan's capital of culture and history. The temple at which the party is held is not open to the public so you will be completely secluded from the hustle and bustle of the city.
Before the party, you will be visited at your hotel by a professional dresser who will help you don a beautiful kimono for the occasion. Following this, you will be escorted to the temple, where you will then be instructed in the ancient art of tea ceremony: a ritual that is intrinsically tied to Japanese culture and spirituality.
Next, your expert guide will talk you through the finer points of zazen meditation, an essential aspect of Zen Buddhism, and you will have the chance to have a go yourself in the peaceful surroundings of the temple.
After these preliminary experiences are over, you will be invited to join the geisha and maiko (trainee geisha) in the temple's beautiful garden for the evening's entertainment, which will include drinks, nibbles, and a dance performance by the maiko accompanied on the shamisen by the geisha. You will also have plenty of time to mingle and talk to the geisha themselves, who will be happy to talk to you about their day-to-day lives and training.
All of this will be captured by a professional photographer, who will accompany the group throughout the evenings proceedings.
For an insight into the private world of geisha and of Kyoto's elite, you could not ask for a more elegant, enlightening or enchanting evening - and we are proud to be able to bring you into this "flower and willow" world, if only for a night.
Make an Enquiry
For more information email us: [email protected] or call: + 44 117 244 3380
Important notice: We are pleased to be able to offer so many amazing experiences in Japan. However, we are sorry that we can only include these as a part of a full Japan holiday package which includes your accommodation and transport alongside the experiences presented in this section of the web site.

Geisha garden party in kimono at a private Kyoto temple
located in Kyoto
Read more >
Gion comes alive as night falls and the geisha go out to entertain at tea house parties.

Take a seat for the annual geisha dance shows in Kyoto.

InsideJapan are proud to offer an exclusive, private meeting with a Kyoto maiko.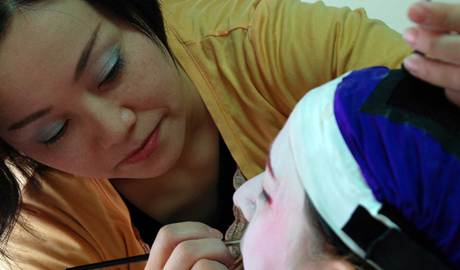 Get the geisha or samurai look in Tokyo's historic Asakusa district.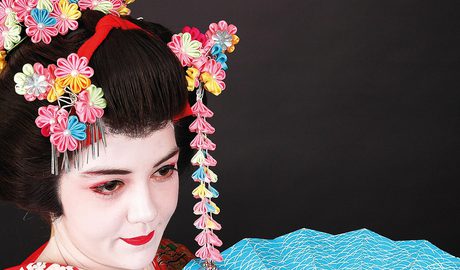 Become a maiko yourself with a wonderful makeover including white make-up, a black wig and a beautiful kimono.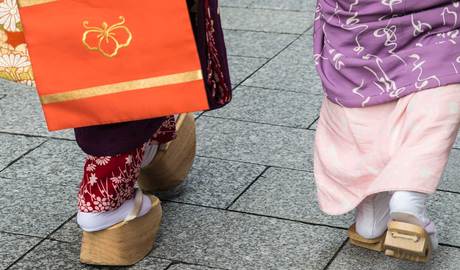 Meet a maiko over dinner in one of Kyoto's best rooftop beer gardens.