Fukuoka sumo
Make the most of your stay in Fukuoka with tickets to the last grand sumo tournament of the year
The final sumo tournament of the year is the autumn basho which takes place in November in Fukuoka's International Centre which is just a short taxi ride from the city's main train station.

The exact origins of sumo are uncertain, although the sport has certainly been practiced since ancient times as a performance to entertain the Shinto gods. Today many sacred rituals are still practiced such as the symbolic scattering of salt to purify the dohyo ring before each bout. Each wrestler will also clap his hands and perform leg stomps to drive out evil spirits, before attempting to stare his opponent down. All this posturing really adds to the tension in the stadium before the fight itself which may last less than 30 seconds.
When to go: The Fukuoka sumo tournament takes place in November.

Make an Enquiry
For more information email us: [email protected] or call: + 44 117 244 3380
Important notice: We are pleased to be able to offer so many amazing experiences in Japan. However, we are sorry that we can only include these as a part of a full Japan holiday package which includes your accommodation and transport alongside the experiences presented in this section of the web site.

Learn to wave a katana sword in the style of the samurai

Try your hand at Japanese archery in Kyoto

Try this modern martial art drawing on traditional Japanese swordsmanship techniques.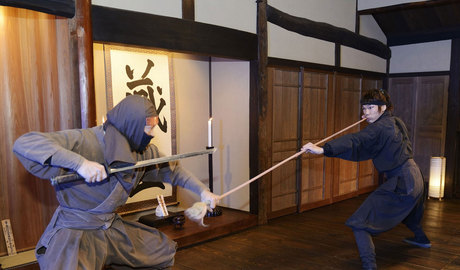 Join an hour long lesson in the art of ninja espionage in a Kyoto dojo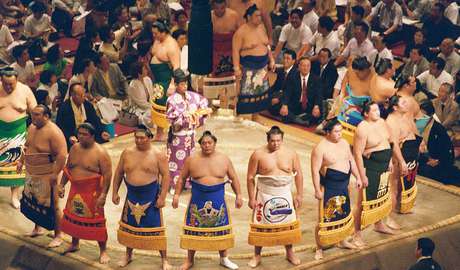 The chance to experience all the excitement and ritual of Japan's oldest sport, sumo wrestling.