J-League football
Join enthusiastic Japanese football fans chanting for their favourite team at a J. League match.
Since co-hosting the World Cup in 2002, football (known as soccer in Japan) has enjoyed a surge of popularity in Japan. Whilst baseball is still firmly entrenched as the number one sport, football received another boost in 2011 when the nadeshiko or Japanese women's team won the Women's World Cup, the first time an Asian team has ever won a FIFA World Cup.
Many Japanese players now ply their trade in the top leagues in Europe, although the majority of the Japanese National team play in Japan's J. League Division 1. Recently, an influx of Brazilian players has added excitement and flair to the competition.
Sitting with the cheer squad is the highlight of any J. League match, with a carnival-like atmosphere. The organization is perfect and the enthusiasm in infectious; before long you will find yourself joining in with the chants. Don't worry about the language barrier though, as most of the chants involve singing the team name over and over again (although with names like Kyoto Purple Sanga and Ventforet Kofu, this may not be as easy as it seems!)
We recommend trying to catch a Nagoya Grampus Eight game in InsideJapan's home town. But it's easy for us to book tickets to any major game in cities such as Tokyo, Yokohama, Osaka, Hiroshima, Niigata and Sendai. Wherever you are, as the stereotypical football hooligan doesn't exist in Japan, watching a J. League match is exactly as sport should be: good, clean fun.
The J. League season begins in March and ends beginning of December.
Make an Enquiry
For more information email us: [email protected] or call: + 44 117 244 3380
Important notice: We are pleased to be able to offer so many amazing experiences in Japan. However, we are sorry that we can only include these as a part of a full Japan holiday package which includes your accommodation and transport alongside the experiences presented in this section of the web site.

A marathon race in memory of the 2011 Tohoku tsunami.

Live out a Blade Runner fantasy on a night-time drive through neon Tokyo in a luxury supercar.

Why not play a round of golf on holiday? Mount Fuji provides the perfect backdrop.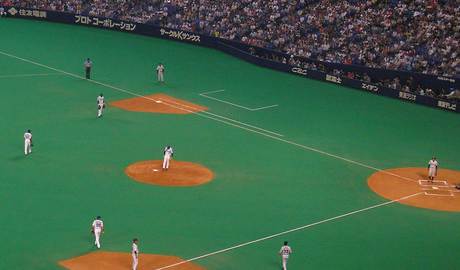 The Japanese love their baseball and it's a lot of fun to join the supporters at a home game.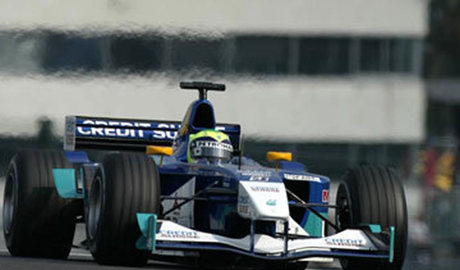 Catch the F1 Grand Prix at Japan's famous Suzuka Circuit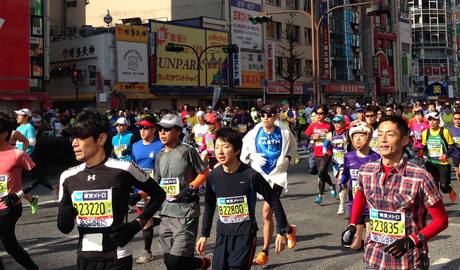 Join 30,000 runners on Tokyo's fantastic marathon course, tried and tested by our very own Harry Sargant!