Insider Experience: Sacred Mount Hiei
Join our Kyoto "Insider" for a hike to the top of sacred Mount Hiei, home of Buddhism's esoteric Tendai school.
Home of the 'marathon monks' of Buddhism's esoteric Tendai school, Mount Hiei is located just outside of Kyoto's city limits and is the location of Enryaku-ji, the head temple of the sect. To get the best Hiei experience, let us guide you along some of the same trails used by the marathon monks, from the base of Mount Hiei to the temple complex at the top - but don't worry, we're not expecting you to do the full marathon, just a hike of around 2.5 hours!
At the top you will explore the vast temple complex and learn about the mountain's fascinating Buddhist heritage. Afterwards you have the option of hiking back down to Kyoto or returning to the city by public transport.
You will be accompanied for the day by our one of our "Insiders", Richard Farmer. Now a resident of Kyoto, Richard studied Asian religion at the School of Oriental and African Studies in London and has spent extended periods living and training in Buddhist monasteries in the UK, Taiwan and Japan.
Although not a technically difficult hike, the mountain trail is unpaved and steep in parts, so you'll need to be of reasonable fitness and sturdy walking shoes are required.
When to go: We recommend only undertaking this hike from March to November. During the winter months you can visit Mount Hiei's temple complex, but we suggest taking public transport or a taxi to the summit instead.
Make an Enquiry
For more information email us: [email protected] or call: + 44 117 244 3380
Important notice: We are pleased to be able to offer so many amazing experiences in Japan. However, we are sorry that we can only include these as a part of a full Japan holiday package which includes your accommodation and transport alongside the experiences presented in this section of the web site.

Insider Experience: Sacred Mount Hiei
located in Kyoto
Read more >
Temple number 19 of Shikoku's 88 temple circuit, Tatsue-ji offers overnight stays in simple shukubo lodgings.

Spend a night in shukubo temple lodgings; a fantastic way to understand the simple, traditional lifestyle of Japan's Buddhist monks.

Ise's famous Shinto shrines are rebuilt every 20 years.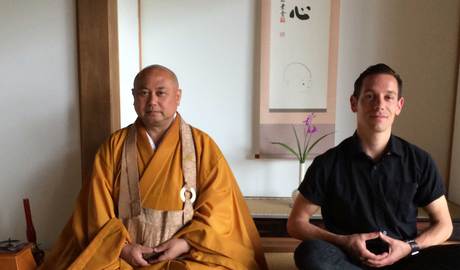 An inspiring introduction to meditation with a Zen priest in a tranquil temple setting.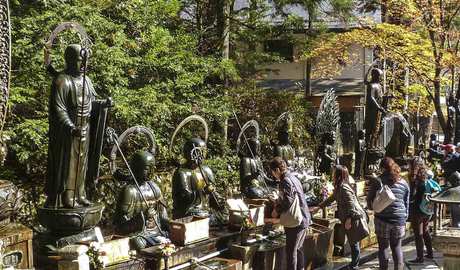 "Understanding fully the true nature of your own mind is equal to understanding everything." – From the Dainichi-kyo, Shingon Buddhist sutras.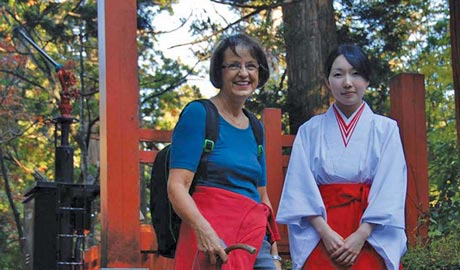 Make your own pilgrimage to sacred Mount Haguro and stay in Buddhist temple lodgings.