Temple luck: omikuji & ema
Test your luck at a temple by drawing an omikuji fortune slip.
Most temples and shrines offer omikuji: delicate slips of paper predicting your luck to come. For a small fee you can draw a slip which contains predictions ranging from daikichi to daikyo (great fortune to very bad luck). If you tie your paper slip around a tree in the temple grounds, good fortune will come true or bad fortune can be averted. Some of the larger temples such as Kyoto's Kinkaku-ji (Golden Temple) offer omikuji in English.
Another way to garner good fortune on a shrine visit, is to write your wishes on an ema wooden plate and leave them at the shrine to hope they come true. Most people wish for good health, business and exam success or love.
Make an Enquiry
For more information email us: [email protected] or call: + 44 117 244 3380
Important notice: We are pleased to be able to offer so many amazing experiences in Japan. However, we are sorry that we can only include these as a part of a full Japan holiday package which includes your accommodation and transport alongside the experiences presented in this section of the web site.

Temple luck: omikuji & ema
Available throughout Japan
Temple number 19 of Shikoku's 88 temple circuit, Tatsue-ji offers overnight stays in simple shukubo lodgings.

Spend a night in shukubo temple lodgings; a fantastic way to understand the simple, traditional lifestyle of Japan's Buddhist monks.

Make your own pilgrimage to sacred Mount Haguro and stay in Buddhist temple lodgings.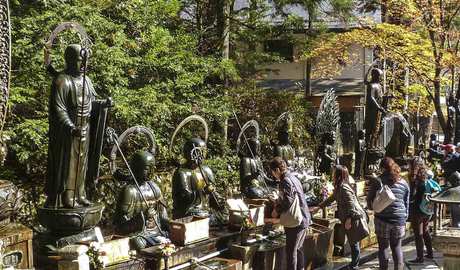 "Understanding fully the true nature of your own mind is equal to understanding everything." – From the Dainichi-kyo, Shingon Buddhist sutras.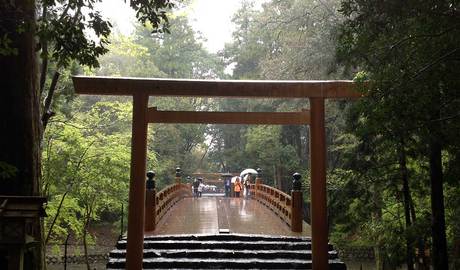 Ise's famous Shinto shrines are rebuilt every 20 years.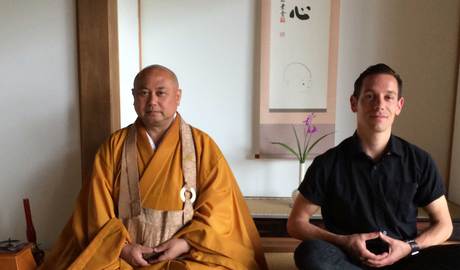 An inspiring introduction to meditation with a Zen priest in a tranquil temple setting.