Day Trip to Eihei-ji
Explore the fascinating temple complex of Eihei-ji for an insight into Buddhism.
Eihei-ji, meaning the temple of eternal peace, is the headquarters of the Soto sect of Buddhism, with 15,000 branch temples nationwide. It was originally built by the Buddhist monk Dogen in the 13th century. Amid a forest of cedar trees the vast temple precinct, covering an area of some 330,000 square meters, is home to seven monasteries which are surrounded by over 70 doyo halls connected by corridors. Even today, some 200 monks live at Eihei-ji. For the visitor it is a moving experience to see the priests go about their strict ascetic practice with spiritual devotion.

Before visiting the temple, we suggest reading Eat, Sleep, Sit by Kaoru Nonomura, a Japanese business man who quit his job in Tokyo and went to undergo training at Eihei-ji for a year. The book is a fascinating account of daily life at the monastery.
Make an Enquiry
For more information email us: [email protected] or call: + 44 117 244 3380
Important notice: We are pleased to be able to offer so many amazing experiences in Japan. However, we are sorry that we can only include these as a part of a full Japan holiday package which includes your accommodation and transport alongside the experiences presented in this section of the web site.

Day Trip to Eihei-ji
located in Yamanaka Onsen
Read more >
Ise's famous Shinto shrines are rebuilt every 20 years.

Make your own pilgrimage to sacred Mount Haguro and stay in Buddhist temple lodgings.

Spend a night in shukubo temple lodgings; a fantastic way to understand the simple, traditional lifestyle of Japan's Buddhist monks.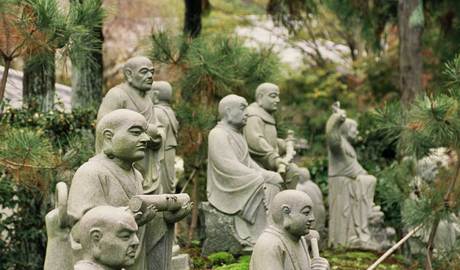 Temple number 19 of Shikoku's 88 temple circuit, Tatsue-ji offers overnight stays in simple shukubo lodgings.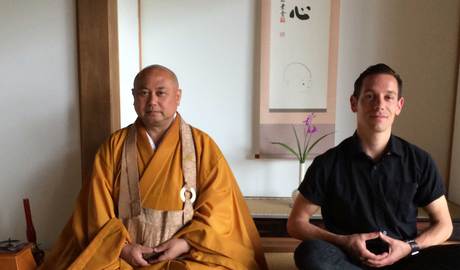 An inspiring introduction to meditation with a Zen priest in a tranquil temple setting.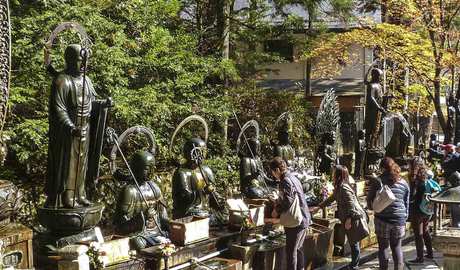 "Understanding fully the true nature of your own mind is equal to understanding everything." – From the Dainichi-kyo, Shingon Buddhist sutras.