Buddhist temple lodgings
Spend a night in shukubo temple lodgings; a fantastic way to understand the simple, traditional lifestyle of Japan's Buddhist monks.
At first glance, Buddhist temple lodgings on Mount Koya are very similar to any ryokan (traditional Japanese inn). You'll stay in a private room with sliding fusuma doors and sleep on futon mattresses on tatami-matted floors. Some rooms may have en suite bathrooms, although at most shukubo, communal baths (separated into male and female facilities) are common. Heaters are provided in winter which are essential for mountaintop temple stays.
It's at mealtimes that things get a little different. The included breakfast and dinner are shojin ryori - that's strict vegetarian Buddhist cuisine. Ingredients are fresh and simply dressed, making the most of the subtle, natural flavours of the tofu and vegetables. In the early morning guests are invited to join the monks in a morning meditation service, which typically lasts around 30 minutes. You may also view the temple's cultural treasures, halls and gardens.

Make an Enquiry
For more information email us: [email protected] or call: + 44 117 244 3380
Important notice: We are pleased to be able to offer so many amazing experiences in Japan. However, we are sorry that we can only include these as a part of a full Japan holiday package which includes your accommodation and transport alongside the experiences presented in this section of the web site.

Buddhist temple lodgings
located in Mount Koya
Read more >
Interested in this Experience? It is included in this tour:
A superior 14-night gastronomic adventure introducing you to the best of Japan's food culture, from the Alps to Osaka.

This trip will take you on a gastronomic journey across Japan, from Tokyo to the Japanese Alps. Combining the tenets of freshness, variety and appearance, Japanese cooking never fails to delight the senses - and this trip is jam-packed with opportunities to experience it at its best.
For a beautiful memento, why not keep a shuuin stamp book to record each temple you have visited?

Temple number 19 of Shikoku's 88 temple circuit, Tatsue-ji offers overnight stays in simple shukubo lodgings.

An inspiring introduction to meditation with a Zen priest in a tranquil temple setting.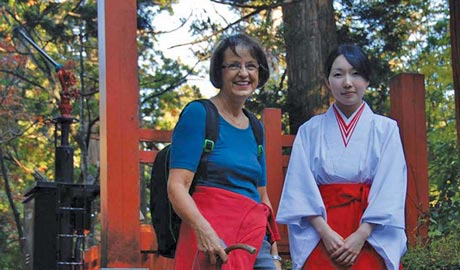 Make your own pilgrimage to sacred Mount Haguro and stay in Buddhist temple lodgings.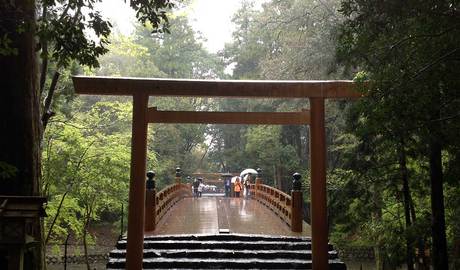 Ise's famous Shinto shrines are rebuilt every 20 years.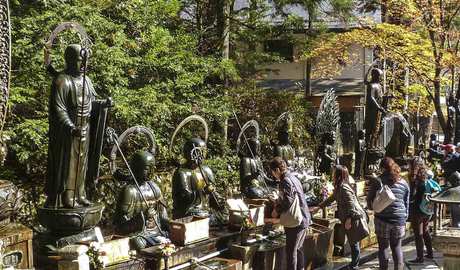 "Understanding fully the true nature of your own mind is equal to understanding everything." – From the Dainichi-kyo, Shingon Buddhist sutras.