Water buffalo
Even today, water buffalo is the main form of transport on Taketomi Island.
On tiny Taketomi Island where there are no cars, a novel form of transport has been used for centuries. Meet the beautiful water buffalo who pull passengers on carts around the island. Today tourists can be taken on a 30 minute water buffalo cart tour of Taketomi Village accompanied by a guide who plays Okinawan music on a sanshin (Okinawa stringed instrument).
Taketomi Village is a beautiful preserved ryukyu village characterised by one storey houses with dark red roofs and lots of lion statues believed to ward off evil spirits. Closer to Taiwan and mainland China than Japan, the Okinawa archipelago was once a sovereign state known as the Ryukyu Kingdom until the 17th century.
Make an Enquiry
For more information email us: [email protected] or call: + 44 117 244 3380
Important notice: We are pleased to be able to offer so many amazing experiences in Japan. However, we are sorry that we can only include these as a part of a full Japan holiday package which includes your accommodation and transport alongside the experiences presented in this section of the web site.

Interested in this Experience? It is included in this tour:
This 12-night superior island-hopping itinerary introduces Japan's subtropical side in style, with superb accommodation and fine dining included.

With white sandy beaches, clear blue seas, dense jungle, rare wildlife and warm, laid-back inhabitants – this really is an island paradise. This itinerary gives you the chance to explore Okinawa's wealth of natural beauty and unique culture by hopping between the islands of "Japan's Hawaii"
Dive off the coast of Ishigaki Island to see huge Pacific manta rays

Take a small ice breaker cruise into the ice flows of the Nemuro Straits to photograph Steller's sea eagles fishing for Pacific cod.

Meet Blakiston's fish owl, the largest owl in the world, which feed on river fish around the Shiretoko Peninsula.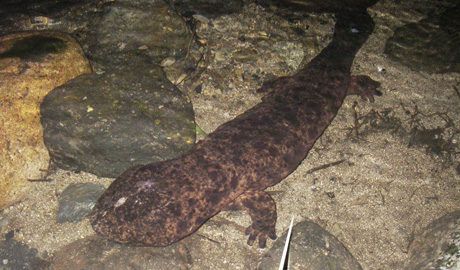 Wade into the clear rivers of remote Tottori Prefecture for a wildlife research experience with Japanese giant salamanders.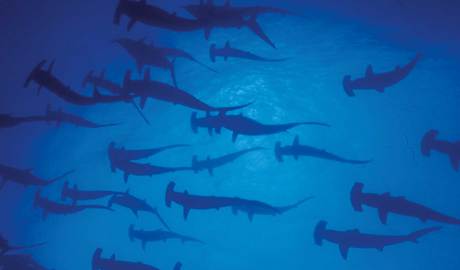 Fancy swimming amid a school of hammerhead sharks?