Sado Island drumming
Learn the techniques and rhythms of taiko drumming from a former member of the world renowned Kodo Drummers of Sado Island.
From its ancient origins as military exercises and entertainment in castles and shrines, taiko drumming has recently evolved into a new phenomenon of ensemble drumming entertaining audiences across the world.
Vast numbers of amateur and professional groups have developed over the last 50 years but the most famous taiko group are the Kodo Drummers from Sado Island. In Japanese the word kodo conveys two meanings: 'heartbeat' the primal source of all rhythm and, read in a different way, the word can mean 'children of the drum', a reflection of Kodo's desire to play their drums simply, with the heart of a child. Kodo's performance include pieces based on the traditional rhythms of regional Japan, pieces composed for Kodo by contemporary songwriters, and pieces written by Kodo members themselves.
For those staying on Sado Island, you have the opportunity to visit the Kodo drumming centre and receive a lesson from a former member of the Kodo group. During the session you will have the chance to try the various kinds of drums and enjoy playing using the wide range of sticks. This is a fun session and a unique opportunity to try your hand at one of Japan's most famous musical traditions.
When to go: The Taiko Drumming Experience is offered all year round but as there are very few teachers certain days may not be available. If you are keen to include this on your trip please ask and we will enquire for you.
Make an Enquiry
For more information email us: [email protected] or call: + 44 117 244 3380
Important notice: We are pleased to be able to offer so many amazing experiences in Japan. However, we are sorry that we can only include these as a part of a full Japan holiday package which includes your accommodation and transport alongside the experiences presented in this section of the web site.

Sado Island drumming
located in Sado Island
Read more >
Interested in this Experience? It is included in this tour:
Journey through the lush rural landscapes of Tohoku, the region that stretches 500 miles north from Tokyo, on this superior two-week itinerary.

Japan's Tohoku region stretches 500 miles north of the capital and, in stark contrast to the modern skyscrapers of Tokyo, boasts outstanding natural beauty and well-preserved history – a reminder that traditional ways are still very much alive and well in Japan.
Take a break from Tokyo sightseeing and beat a drum to your heart's content

All the fun of a music festival minus the portaloos and camping. Just remember the way back to your hotel instead of your tent.

A subtle blend of music, dance and drama dating back to the 14th century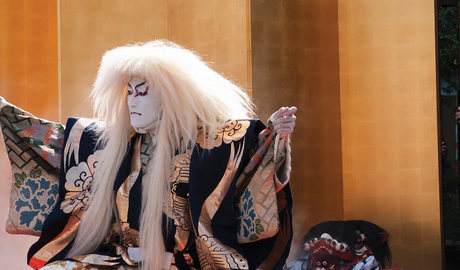 Attend a Kabuki performance to see outlandish costumes, dramatic stunts, high speed action and great story telling.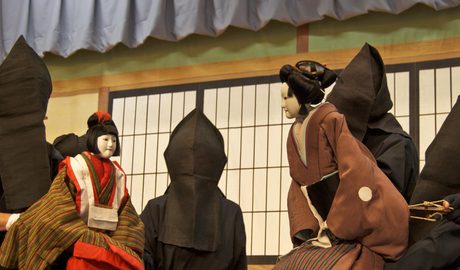 See this classic form of puppet theatre at the National Bunraku Theatre in Osaka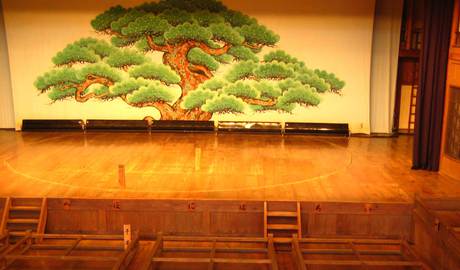 Permission to access all areas in Japan's oldest Kabuki theatre in Kotohira.