Momiji autumn leaves
Visit Japan in autumn for the spectacular autumn leaves.
Japan is simply spectacular in autumn. The climate moves quite quickly from a humid summer to a cold winter creating a dramatic turning of the koyo leaves and a burst of oranges, golds, and bright reds across the country.
The most loved leaves belong to momiji or Japanese maples trees and these turn a beautiful russet red every year. Famous momiji spots include national parks like Hokkaido's Daisetsusan and Kurobe Gorge in the Japanese Alps, while in Kyoto temples such as Kiyomizu-dera and Eikando have spectacular maple gardens placed to contemplate the temple architecture.
When to go: In contrast to cherry blossom season, the turning of the autumn leaves happens over a greater time period making it easier to plan your trip. Autumn colours appear in Hokkaido at the end of September, and the high peaks of the Japanese Alps in November. However please note that in Tokyo and Kyoto the leaves don't turn until mid-November, much later than many tourists imagine.
Make an Enquiry
For more information email us: [email protected] or call: + 44 117 244 3380
Important notice: We are pleased to be able to offer so many amazing experiences in Japan. However, we are sorry that we can only include these as a part of a full Japan holiday package which includes your accommodation and transport alongside the experiences presented in this section of the web site.

Momiji autumn leaves
Available throughout Japan
Interested in this Experience? It is included in this tour:
Admire Japan's autumnal beauty in this special seasonal itinerary

Spectacular colourful leaves are to the Japanese autumn what cherry blossoms are to spring. From the beginning of October until early December, Japan's deciduous trees change colour, painting mountains, parks and forests with a vibrant palette of reds, brown, oranges, golds and yellows.
Visit the home of eminent landscape gardener Isamu Noguchi

Magical temple gardens with 120 varieties of moss.

Meiji Period architecture, lovely European gardens and fantastic views across Nagasaki.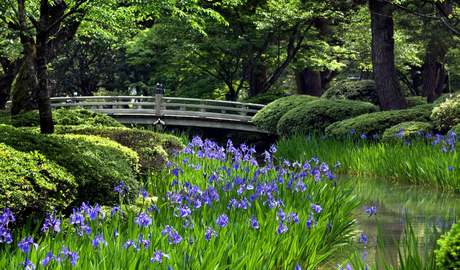 "The garden of six sublimities": spaciousness, seclusion, artificiality, antiquity, abundant water & broad views make the perfect garden in Kanazawa.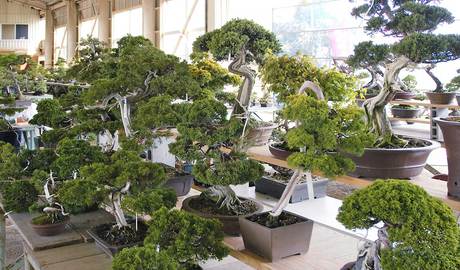 Visit Japan's premiere bonsai district and take a two hour class with a local master.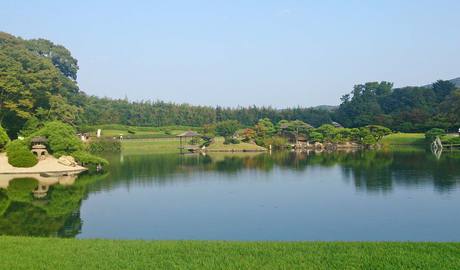 Now restored to its Edo Period glory, Okayama's Korakuen garden is home to unique features including wide lawns, a crane aviary and tea fields.