Nagasaki's Glover Garden
Meiji Period architecture, lovely European gardens and fantastic views across Nagasaki.
Glover Garden is an open air museum with fantastic views across Nagasaki City. The grounds include the former mansions of European merchants who settled in Nagasaki in the second half of the 19th Century (the Meiji Period) when Japan ended its years of isolation from the international community.
Among the colonial-style houses are the residences of the Scottish merchant Thomas Glover.
Make an Enquiry
For more information email us: [email protected] or call: 303 952 0379
Important notice: We are pleased to be able to offer so many amazing experiences in Japan. However, we are sorry that we can only include these as a part of a full Japan holiday package which includes your accommodation and transport alongside the experiences presented in this section of the web site.

Nagasaki's Glover Garden
located in Nagasaki
Read more >
Interested in this Experience? It is included in this tour:
If you're an adventurous traveller who wants to discover a side of Japan rarely seen by outsiders, this itinerary could be the one for you.

Stand in the shade of a thousand-year-old Japanese cedar, visit a Bond villain's lair on an abandoned island and investigate a volcanic caldera lake on this spectacular exploration of Japan's rural south-western region.
Visit the home of eminent landscape gardener Isamu Noguchi

Visit Japan's premiere bonsai district and take a two hour class with a local master.

"The garden of six sublimities": spaciousness, seclusion, artificiality, antiquity, abundant water & broad views make the perfect garden in Kanazawa.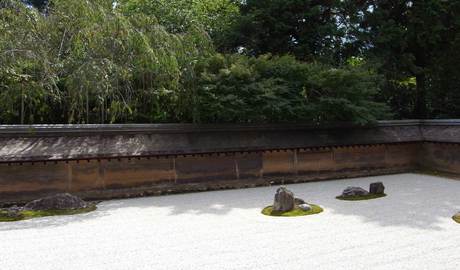 The enduring image of a raked gravel rock garden reflects the spirit of Zen Buddhism.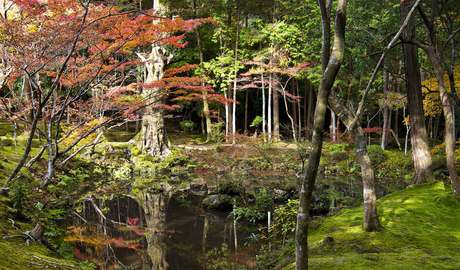 Magical temple gardens with 120 varieties of moss.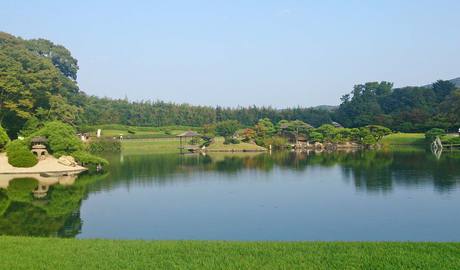 Now restored to its Edo Period glory, Okayama's Korakuen garden is home to unique features including wide lawns, a crane aviary and tea fields.