Tokyo Skytree
Magnificent new 634 metre tower in the Asakusa area of Tokyo.
Tokyo Skytree is by far the tallest structure in Japan and offers unparalleled views over Tokyo. On clear days you will be able to see Mount Fuji and beyond from either of the two 360 degree observation decks. But perhaps even more impressive will be the expanse of the metropolis in front of you - 30 million people going about their business. Seeing all of this through the glass floor of the deck is quite an experience!

At 634 metres tall the tower dwarfs the 333 metre Tokyo Tower and the Tokyo Metropolitan Government buildings which stand at a maximum of 243 metres high.

The Skytree was built to improve the TV signal for Tokyo but the complex also houses an aquarium, a theatre and numerous shops and restaurants. In fact a whole new area of Tokyo, 'Skytree Town', has opened up beneath the elegant canopy of the tower.

Tokyo Skytree is located about 20 minutes on foot just over the Sumida river from Asakusa, Tokyo's traditional district and home to Sensoji Temple. The height of the tower has been carefully chosen to chime with the history of this area. '634' can be pronounced 'mu-sa-shi', which refers to Musashi, the ancient province that was home to Tokyo or 'Edo' as it was then called.

Entrance to the observation decks is by advance tickets (ask us for details) or walk-up tickets. Tickets numbers are limited to prepare to queue but it is well worth the effort!
When to go:

Make the most of your stay in Fukuoka with tickets to the last grand sumo tournament of the year

Experience the excitement of the summer sumo tournament in Nagoya

Try your hand at Japanese archery in Kyoto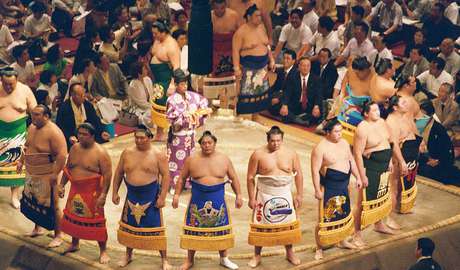 The chance to experience all the excitement and ritual of Japan's oldest sport, sumo wrestling.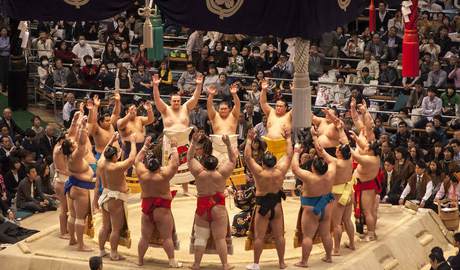 Visit Osaka for the spring sumo tournament which takes place in the city's Nanba district.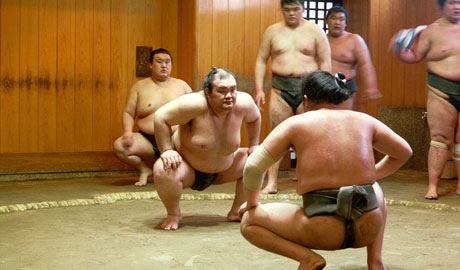 Experience sumo wrestling up close and personal with a visit to a sumo stable in Tokyo to see a morning training session